Tiger in Saudi Arabia attacks man after he tries to play with it (VIDEO)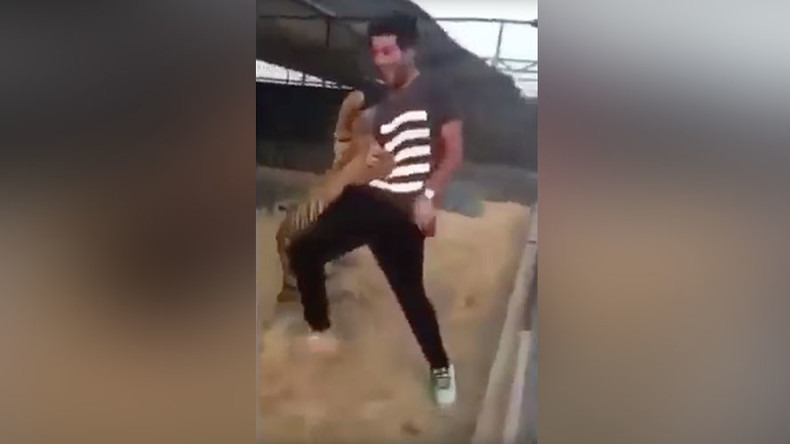 A man was injured in Saudi Arabia after he attempted to pester his friend's pet tiger to play with him.
A video of the incident shows the tiger not being so playful, however, with the predator seen chasing the man before pouncing on him as he tries to run away.
While his friend films the moment from behind a protective fence, he laughs as the tiger grabs the man's foot.
The tiger is then seen dragging the man away, injuring his leg and foot in the process, while another person with a stick attempts to free him.
Having exotic animals as pets in Gulf countries such as Saudi Arabia and the UAE is becoming increasingly commonplace.
In July, CCTV footage was released of a tiger dragging a woman away from her car at a Chinese wildlife park before another woman was killed trying to rescue her.
READ MORE: Tiger mauls woman to death at Chinese wildlife park (VIDEO)
You can share this story on social media: