Hard as nails: Safety gloves withstand tough test (VIDEO)
Published time: 1 Aug, 2016 16:05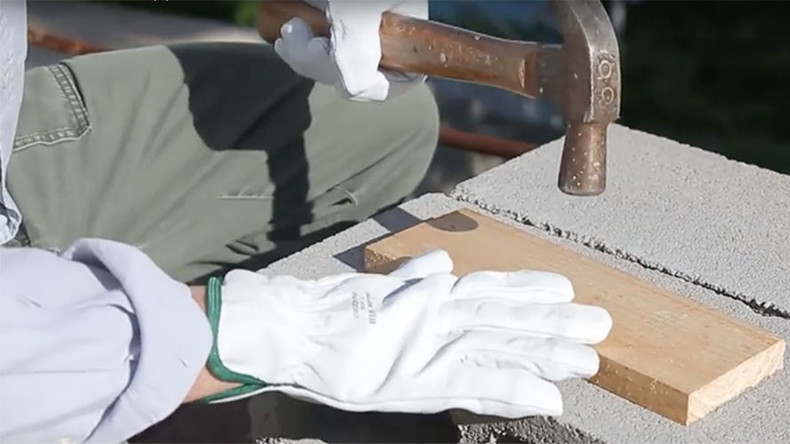 Builders and DIY enthusiasts the world over can rejoice at the news a pair of safety gloves have been developed that can withstand nails, axes and even blades.
The AB5 Safety Glove Mark VIII, which were tested in Santiago last week, were modelled by a builder with questionable skills who proceeded to hit his hand with a hammer to demonstrate the gloves' remarkable robustness.
Made with nitrile, cotton and a key material that creator Jorge Sgombich will not reveal, the gloves withstood the punishment with no signs of damage.
Not content with a hammer, an axe was brought out to demonstrate the gloves' protective quality. (It's OK, we believe you guys, put the chainsaw away.)
The gloves won a gold medal in the 'Safety and Security' category at the Invention & New Product Exposition (INPEX) last month.
Speaking to Ruptly, Sgombich said the gloves are for use in industries including mining, forestry and fishing, but could even be used "for domestic activities in general, for any activity where there is a degree of exposure to an accident involving the hands."
If Sgombich wants to extend their use to outside of building sites though, he'll need to work on the design, as the white gloves look more suited to a building-site Michael Jackson than a domestic user.