Watch Hillary Clinton get down to the Macarena at 1996 DNC (VIDEO)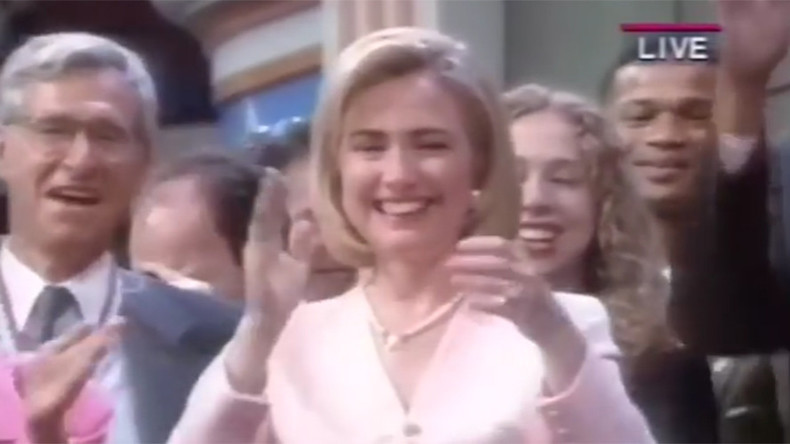 While the 2016 Democratic National Convention saw Hillary Clinton become the first female presidential candidate of a major US party, the 1996 DNC was arguably even more amazing.
Remember the Macarena? Back in 1996 it was so popular that the Democratic National Committee decided to have it as the theme song for the Democratic National Convention.
is there a guinness world record i can win for having watched the 1996 DNC macarena video the most consecutive times?

— yung sheriff star (@mdnsk) July 30, 2016
That means there's priceless video footage of familiar faces busting some serious Macarena moves.
Sadly, Hillary Clinton chose to clap her way through the much-loved song instead of joining the room in taking part in the well-known dance. She did look really excited though.
Clinton later told a press conference that she would do the Macarena when Bill was re-elected.
"On November 6, when Bill Clinton and Al Gore win, Al Gore and I will do the Macarena together," she said.
Sadly, footage of that moment hasn't been captured, but other moments of Clinton dancing have been uncovered.
Enjoy.