The Viral Experiment: Fake footage fools worldwide audiences, racks up 200mn views (VIDEOS)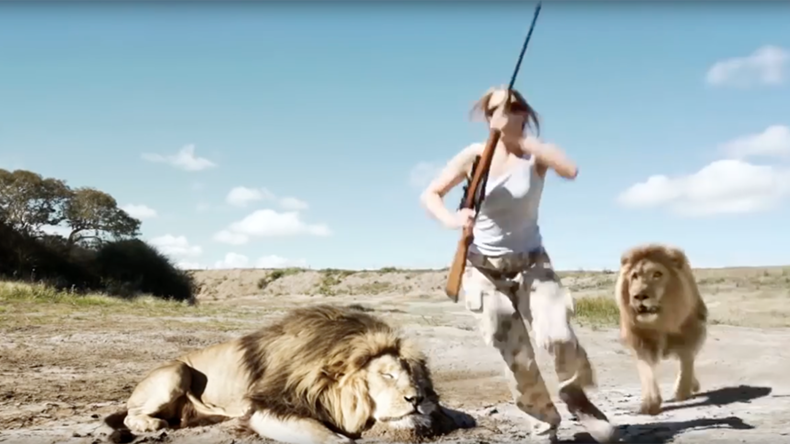 A series of fake viral videos produced by an independent production company has racked up over 200 million views, garnered worldwide media attention and caused several heated arguments over authenticity as part of an ingenious social experiment.
Australian production studio, The Woolshed Company have come clean about their antics and revealed that some of the most popular 'viral' videos over the last two years were in fact created by them.
The company created eight original videos over two years which in total were viewed 200 million times across 180 countries.
Here are some of the most successful ones which you most likely came across while navigating the murky waters of the internet.
1. Lightning almost strikes girl in Sydney!!! Boyfriend's reaction is priceless!!!!
This video of a man speaking some sort of gibberish after his girlfriend was, supposedly, almost struck by lightning proved the most popular of the fake viral videos, reaching almost 60 million views, according to its creators.
2. GoPro: Man Fights Off Great White Shark In Sydney Harbour
While many correctly outed this video as fake that didn't stop it clocking up views. The video has more than 34 million views.
3. USA vs JAPAN - Ultimate Selfie Stick Fight
Uploaded a year later on the same YouTube channel as the great white shark standoff, this dramatized video of tourists in a battle of the selfie sticks was watched in total more than 21 million times according to The Woolshed Co. figures.
4. Snowboarder Girl Chased By Bear - I Was Singing Rihanna Work And Didn't Know It Was Behind Me!
This clip of a Rihanna singing snowboarder oblivious that there was a bear behind her was uploaded just a few months ago, and quickly went 'viral', getting news coverage across the world.
READ MORE: Bear chases oblivious snowboarder in possibly-fake video
If your favourite viral videos involve lions, stormtroopers, outback tornadoes or the Burning Man festival ... chances are you may also have been duped.
The Woolshed company released a video to admit to the world that they had spent two years creating content in what they have dubbed 'The Viral Experiment'.
The company said that it achieved mass viral success without any paid media or promotion and claimed arguments over the authenticity of videos only propelled views.
Managing Director Dave Christison said they experimented with different concept approaches to maximize shareability and entertainment value. The stories not only garnered the attention of all the main TV networks in Australia but also appeared on US networks, including FOX and CNN as well as networks across Europe, UK, Russia, Canada, China, Japan and South Korea.
In the reveal-all video, a series of news clips from around the world covering fake stories are shown along with the tagline "how much of the news can we believe?".
It also shows footage of discussions on the authenticity of the videos, revealing in many instances experts believed the footage was legitimate.
The creators even give away some of their secrets showing glimpses of how the fake videos were created.
You can share this story on social media: