Downing Street curse: John Kerry the latest to be doorstepped by No.10 (VIDEO)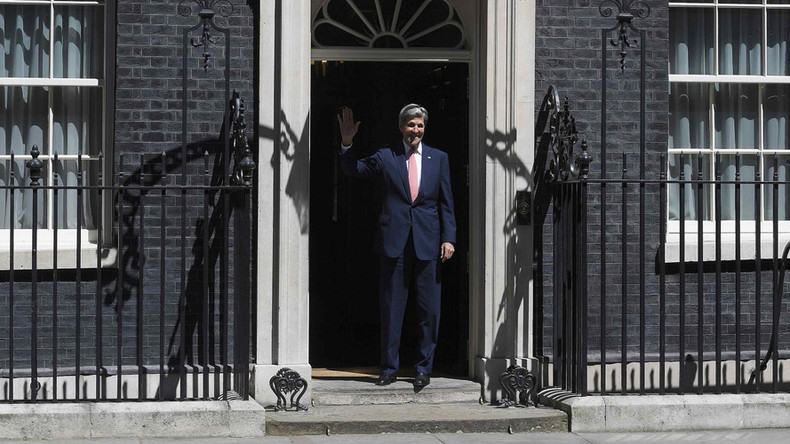 The US secretary of state has joined the long list of red-faced politicians to make an embarrassing blunder outside No.10 Downing Street.
This time, John Kerry was making his way into UK Prime Minister Theresa May's office when he stopped on the famous doorstep to pose for the assembled media.
However, the (apparently "excellent") "doorkeeper" inside failed quite epically, letting the door swing back, hitting Kerry from behind.
PM's spokeswoman assures lobby that John Kerry is ok after walking into No 10 door. Doorkeepers do an "excellent job", she insists.

— Emily Ashton (@elashton) July 19, 2016
Kerry attempted a recovery, awkwardly ignoring the assault-by-door and quickly dashing inside. Thankfully, for us, the cameras were rolling for our giffing pleasure.
He had flown in to meet with the newly-appointed prime minister in an effort to help Britain "maximize their economic opportunities" post-Brexit.
Just last week May was taunted for taking a wrong turn after leaving David Cameron's final cabinet meeting in No.10, you can read the full story here.
READ MORE: Over here, Theresa: UK's new PM gets muddled up leaving Downing St (VIDEO)

And who could forget Michael Gove's infamous slip-up in 2014? Any excuse to watch that clip again.