Giant catfish interferes with World Cup preparations in Russia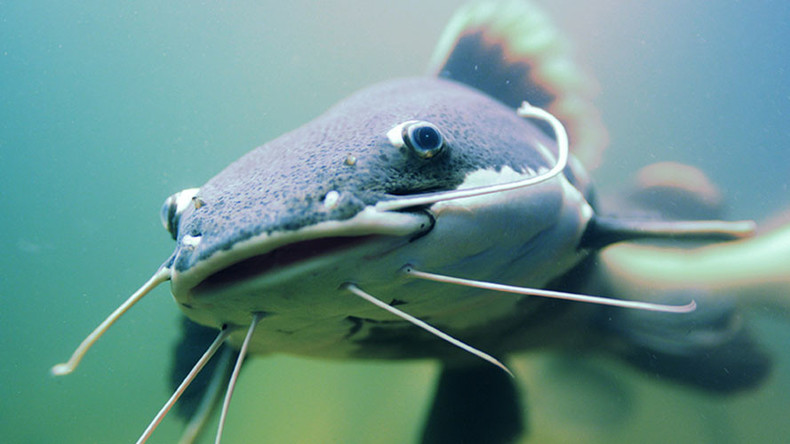 A huge catfish has apparently decided that construction workers have invaded its territory while they were preparing to work on a bridge in Kaliningrad, Russia. The fish scared off divers, authorities claim.
Reconstruction of the Vysokiy (High) Bridge in Russia's westernmost city began in June, and is part of the preparation work for the FIFA World Cup, which Russia will host in 2018. The bridge will connect with an island, where a new arena for the world football championship is being built.
The workers discovered the catfish in a deep pool by the bridge, a high-ranking city official told reporters on Monday. According to their estimates, it may weigh up to 220kg (485lb).
The underwater resident has tried to shoo the unwelcome guests away, having scared some divers.
The gigantic fish's existence has been confirmed by the head of the building company in charge of the bridge.
"Divers have been exploring the area around the bridge and there are now some issues. They say the catfish lives somewhere nearby, and it wouldn't let them into its 'province'," he told the media.
"We will now try to conduct our work away from its lair, not to disturb it," the city official said.
The original bridge on the spot over Pregolya River was built in 1520. In the early 20th century it was replaced by a new one, suitable for use by pedestrians, cars and trams. It has now worn out, and city authorities decided to dismantle it and replace with a new structure.
Remains of people killed during World War II, as well as explosives from war time, can be found around the bridge, experts previously warned. Divers have been thoroughly searching through the area, which led to the catfish's discovery.