Elderly woman fills in crossword-themed artwork worth $90,000 in German museum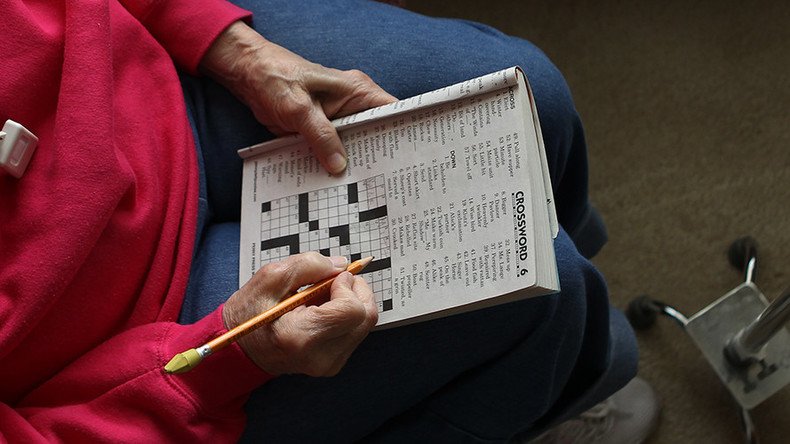 An avant-garde piece of German art worth $90,000 featuring a partially filled-in crossword puzzle inspired a 91-year-old woman to the point where she picked up her pen and filled in the squares.
The retired dentist was visiting a museum in Nuremburg when she fell for Arthur Köpcke's tour de force, "Reading-work-piece," hook, line and sinker. The 1977 piece, which is on loan to Nuremberg's Neues Museum, included an ill-fated phrase in English, "Insert Words," the German daily Nürnberger Nachrichten reported.
According to the newspaper, one of the clues asked for the English word for "Mauer" (wall). The elderly woman happened to know the answer, and rushed to write it in.
The granny later told police that she had simply taken the text as an invitation to fill in the answers to the clues, Suddeutsche Zeitung reported. She noted that the museum should have made it crystal clear that visitors were not to fill in the crossword.
"Reading-work-piece" is insured for €80,000. While acknowledging that the pensioner "did not mean any harm," museum curator Eva Kraus said they were obligated to report the damage to police, Die Welt reported.
You can share this story on social media: