Police investigate woman's bizarre Viking 'kidnap' at Swedish open air museum
Published time: 13 Jul, 2016 20:22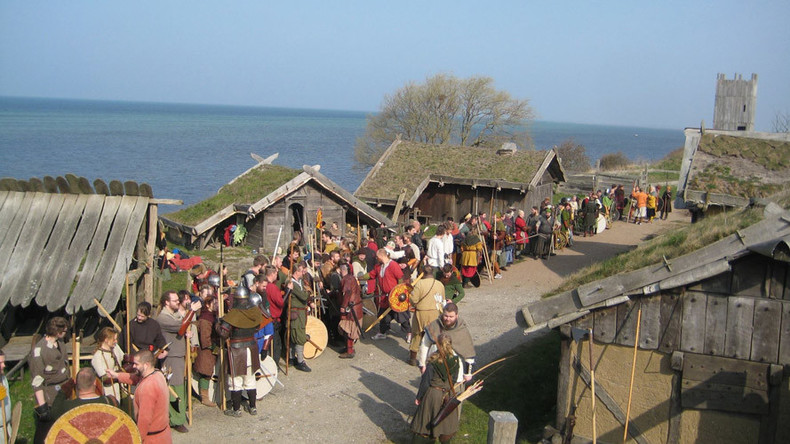 Police in Sweden are investigating a viking re-enactment that seemingly went wrong, when an unwitting visitor to a museum marketplace was allegedly put in a net and offered up "for sale."
The incident reportedly happened earlier this month as a group of people with learning disabilities were taking a tour around Foteviken, which describes itself as a living viking town and open air museum.
A woman supervising the tour was accosted by a group of actors, who as part of an apparent reenactment placed an iron collar around her neck before throwing a net over her, report Sydsvenskan.
Foteviken prides itself as being "historically correct" and in an apparent attempt at authenticity the unidentified lady was then "sold" to an audience member.
However, Foteviken officials have distanced themselves from the incident, saying the viking capture was not organized by staff but outside theater performers.
Trelleborg police commissioner Ann Christine Sjobeck is quoted by HLN News confirming an assault complaint has been filed.
"The victim was touted as highly valuable because of her cooking," she said.
Video purportedly taken from the market in 2012 shows a capture, similar to the one described by the visitor, in action.
It shows a man waiting on a wooden bridge preparing to drop a net on a woman, who is then captured and bound with a rope.
A post on the Fotevikens Museum official page in 2014 describes a viking known as Holger as unpredictable: "... you never know what's going to happen when he is here. Today he captured two Viking women."