Buttock-punch 'ruined' Irish man's life, Dublin court told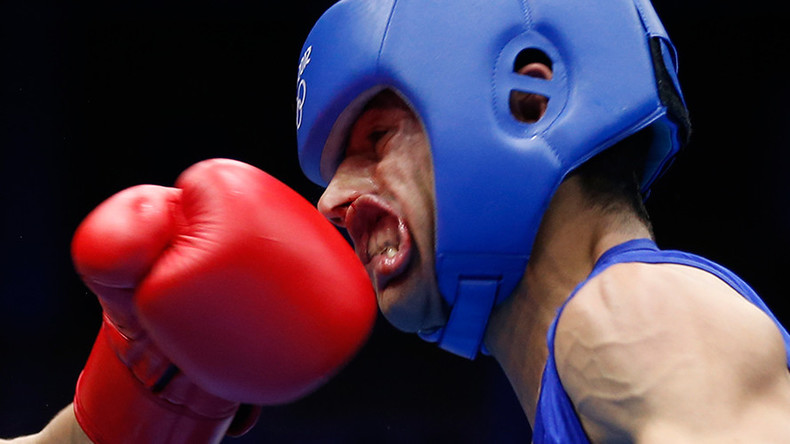 A Dublin man has failed to win damages despite claiming a punch he received to his buttocks "ruined his life." The judge told John Rice to move on and "put matters behind him."
The bum deal given to 49-year-old Rice means he will receive no damages and have to pay the legal fees of Alan Muddiman, a bread delivery man who Rice claims delivered the career-ending blow.
Muddiman and Rice had a "tactile element" to their relationship, engaging in "banter, high fives and back slapping," according to the presiding judge, Justice Kevin Cross.
Rice, who was working as a security guard at a shop Muddiman delivered to, claims the delivery man took their cheeky friendship too far when his playful slaps turned into a closed-fisted punch.
Rice, who represented himself, told the court that the punches to his hip and buttocks had caused back pain and numbness in his legs, leaving him unable to work and dependent on social welfare.
The judge got to the bottom of the incident with the help of CCTV footage, which he said did not show a "vicious blow" by Muddiman.
Rice claimed that he had previously told the delivery man not to punch him because he had undergone hip surgery. This was dismissed by the judge, however, who believed Muddiman would not have struck Rice if he had been told not to.
Bizarrely, the judge said that he accepted the honesty and integrity of the witnesses, even though they both gave very different accounts of what had occurred.
Justice Cross said Rice was likely to "believe to his grave that an injustice has occurred."
The butt-punch has yet to be added to the list of great fighting maneuvers alongside Bruce Lee's one-inch punch and Joe Frazier's famous left-hook.