Pizza 'addict' arrested for stealing money from Chicago cars to fund dining ambition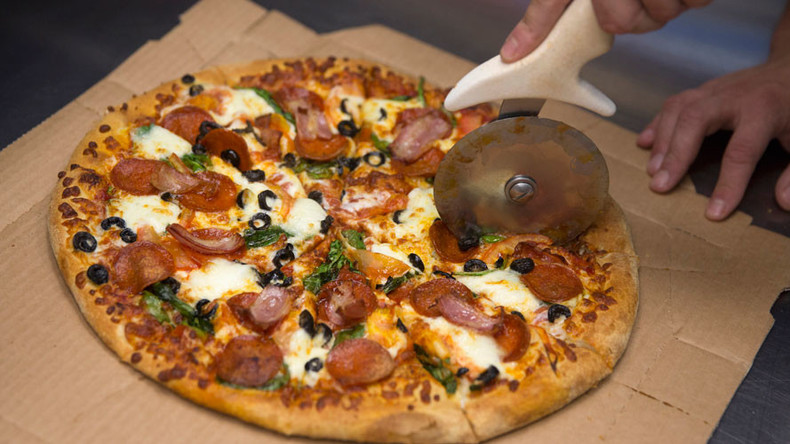 One man's love for pizza could land him in jail after he was charged with breaking into cars and stealing money to 'feed his habit' - of eating pizzas.
Police in Chicago charged Dany Y. Ortiz with burglary of a motor vehicle after the 21 year old was arrested on Monday.
RPD arrest male/21 Cicero for burglary to motor vehicle on the 400 blk of Loudon.Offender looking to get money for pizza. Took place July 2

— Riverside Police (@PDRiverside) July 12, 2016
Several car robberies had been reported in the Chicago suburb of Riverside in recent weeks, according to the Chicago Tribune, leading to Ortiz's arrest in his home.
Concerned residents had provided police with the registration number of a suspicious license plate along with CCTV footage showing a man dressed in pajama bottoms, slippers and a t-shirt rummaging through a parked car.
Upon arrest, the keen pizza fan gave a full confession, stating that he wanted to try a variety of pizzas.
Ortiz also identified several pizza joints he intended to try out but said he didn't have the funds and resorted to stealing cash from unlocked vehicles, police said in a press release.
READ MORE: Italian court allows man to pay ex-wife's alimony with pizza
"This is one of the most unusual and bizarre burglary patterns I have ever come across in my 31 years in law enforcement," Thomas Weitzel of Riverside police was quoted by the Tribune.
The thief said he took only cash, leaving behind laptops, iPads and other electronic equipment and that he targeted only unlocked cars in the early hours of the morning, according to police.
Weitzel said residents should ensure their cars are locked when parked to avoid future break ins.