'You gotta make it home': Black country singer's video advice for dealing with cops breaks internet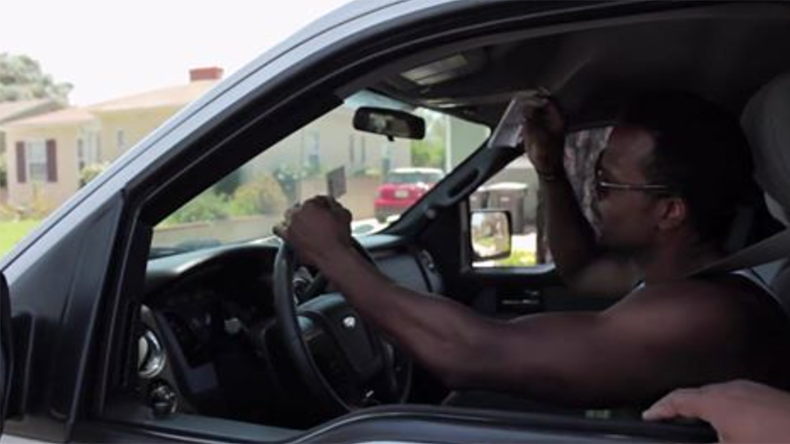 A video posted by black country singer Coffey Anderson advising other African American men on how to handle police encounters has been viewed a whopping 33 million times online.
Anderson uploaded the video to his Facebook page following the police shootings of Philando Castile and Alton Sterling last week.
READ MORE: Protests breakout in response to #PhilandoCastile and #AltonSterling
The video shows Anderson give advice on what to do if law enforcement pulls you over at a traffic stop while an actor sits in a car demonstrating the appropriate actions.
His main tips include turning the car and radio off, putting your ID on the dashboard and placing both hands on the steering wheel.
"If you're reaching down as he [the police officer] walks up, you could be pulling a weapon, which could compromise his safety, which is going to make his adrenaline go up."
"Do not sit on your wallet," he warns, stating how important it is to put the cop at ease and make the officer feel safe.
"The bible says stay away from the appearance of evil, this is what we want to do, we want to give the devil no place."
Anderson explains "this is about going home" and says his aim is to break down the stereotypes that exist about black people and the police force.
"A lot of the stereotypes police see about African American men are not positive.
"This is about going home ..at the end of the day the policeman wants to get home safely, we want to go home safely.
"Even if the cop is having a bad day, you have to go home. You gotta make it home. You're needed."
The country star's viral message has received heated reaction online, with many pointing out it's the police reaction that's the problem.
Others have praised Anderson for addressing the issue.