Aussie who bit off rat's head & posted video online banned from owning pets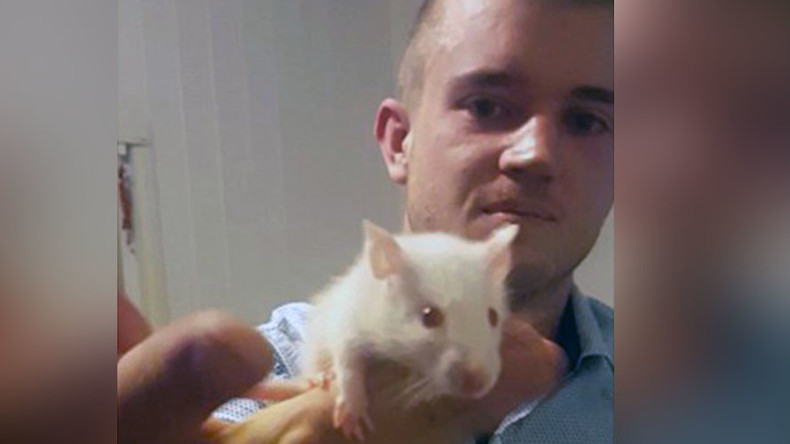 An Australian man who posted to Facebook a shocking video of himself biting off a rat's head and swigging shots of vodka to wash the rodent down has been banned from owning pets for three years.
Matt Maloney, from Albion in Brisbane was also ordered to complete 100 hours community service after pleading guilty to one count of animal cruelty at Brisbane Magistrates Court.
Maloney, 25, who was dubbed 'Mad Matt' online, was charged in January after the video, which attracted almost a quarter of a million views, came to the attention of the RSPCA (Royal Society for the Prevention of Cruelty to Animals) who raided his house.
Warning: graphic video
The graphic video shows Maloney biting off the rat's head and then knocking back three shots of vodka. He then gets punched in the face while another person breaks a chair over his back. Maloney ends the video by saying proudly "beat that".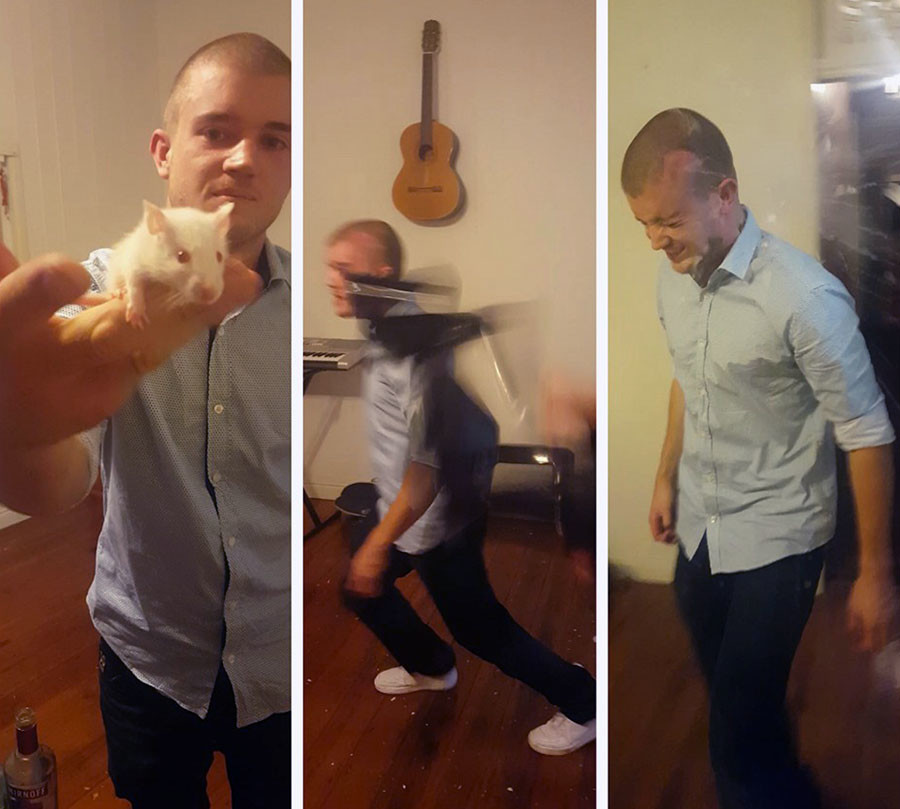 Magistrate Suzette Coates described Maloney as a narcissist for the way he used the internet to get attention but said he was unlikely to reoffend, according to ABC News.
"The impulsive way in which you dealt with the rat was, as your solicitor says, ridiculous and embarrassing," she said.
"There's nothing that really indicates that this behaviour is suitable, there's nothing that indicates that it is manly, there's nothing that indicates that it is admirable.
"It indicates that it's rabid, narcissistic, attention-seeking behaviour on your behalf," she added.
Maloney said he was remorseful but thought his actions weren't "that bad." He told reporters outside the court that there were more cruel ways to treat the animal such as rat poison or rat traps.
"[The RSPCA] said it was in 29 seconds of pain. I don't know how they could have proven that when they test on rats all the time," he said.
"I just thought it was funny at the time and then yeah, just a stupid decision."
Initially Maloney posted a comment on Facebook saying that no-one would make him regret what he did.
"It's mother nature and man's gotta eat!," he wrote.
Maloney was blasted online for his shocking and disturbing actions.
The RSPCA prosecutor Georgia Sakrzewski said they were pleased with the judgement and believed Maloney was looking to gain attention on social media and wasn't aware of the pain and suffering he was causing to the animal.