Portuguese TV station to auction recovered mic that Ronaldo angrily threw in lake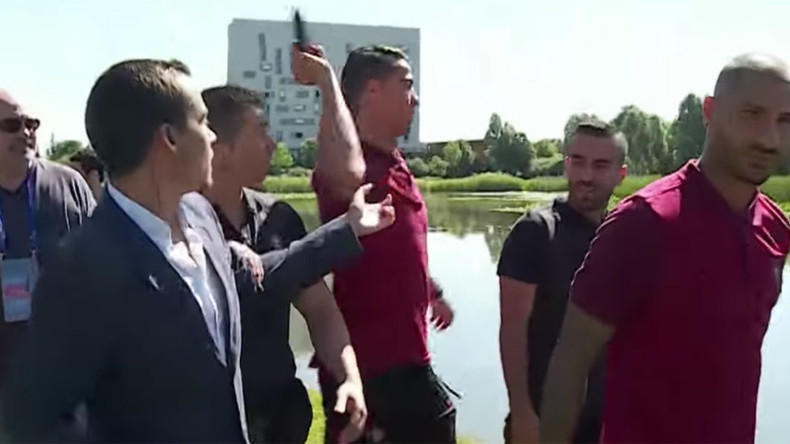 A reporter's mic, which was angrily flung to the bottom of Lyon lake by Cristiano Ronaldo before Portugal's final group game in Euro 2016, has been recovered by divers and is now set to be auctioned to the highest bidder.
Portugal's captain was walking with his teammates before their match against Hungary when he didn't take kindly to an interruption from a reporter from Portuguese station CMTV.
Ronaldo grabbed the mic from reporter Diogo Torres, who was working for CMTV, a station with which Ronaldo has a long-running feud, and threw it in the lake.
READ MORE:Euro 2016: Angry Cristiano Ronaldo throws reporter's mic into lake
CMTV has confirmed that the roving mic has now been recovered by divers Paulo Martins and Antonio Bessone Basto and will be auctioned off.
Proceeds from the auction will be donated to a charity in Ronaldo's hometown of Funchal, in Madeira, which supports children with disabilities.
Portugal is now preparing for their fourth Euros semi-final in the past five years. They will take on underdog Wales on Wednesday.
READ MORE:Wales pulls off historic 3-1 victory over Belgium in Euro 2016 quarter-final