Tax wizardry? Harry Potter star sues UK govt for £1mn refund
Published time: 29 Jun, 2016 23:34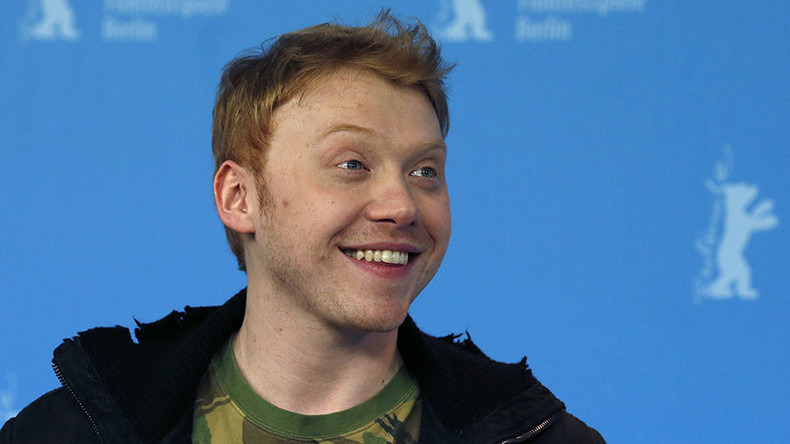 Harry Potter star who Rupert Grint, who famously played Ron Weasley in the hit movie series, is taking the British government to court for allegedly owing him a £1 million tax refund.
The actor appeared before the Tax Chamber at London's Royal Courts of Justice on Tuesday because of the dispute over his tax returns between 2008 and 2010.
Her Majesty's Revenue and Customs (HMRC) blocked attempts to stop some of Grint's earnings from a 50 percent rate of tax levied six years ago, which had been introduced by the Labour government at the time in an attempt to fix public finances after the banking crisis.
when you see pictures of rupert grint going to court and your heart plummets thinking he's done something illegal

— VV (@vokester22) June 29, 2016
Grint, who reportedly earned £24 million from his work in the Harry Potter films, is objecting to a move by tax inspectors to stop him employing an accounting period shorter than a year, which also happened to fall under the evening of a new tax year where the new top rate of tax was introduced.
READ MORE: Chamber of Secrets? Harry Potter actress Emma Watson named in Panama Papers
The refusal from the tax office to accept the changed date as it breached their rules, led to an extra £1 million on his tax bill, his accountant confirmed.
Lawyers representing the actor told the court the actor has paid all of his tax and that "there is no tax avoidance involved here."
READ MORE: GCHQ spies worked their 'magic' to prevent Harry Potter book leak
"He has paid all his tax up front," his barrister Patrick Soares said. "If he wins the case he gets a refund. He just wants to make that point in open court."
Grint also entered the witness box and told the court his knowledge about his finances was "quite limited."
Who knows, the Harry Potter star might be able to work some magic in court.