GCHQ spies worked their 'magic' to prevent Harry Potter book leak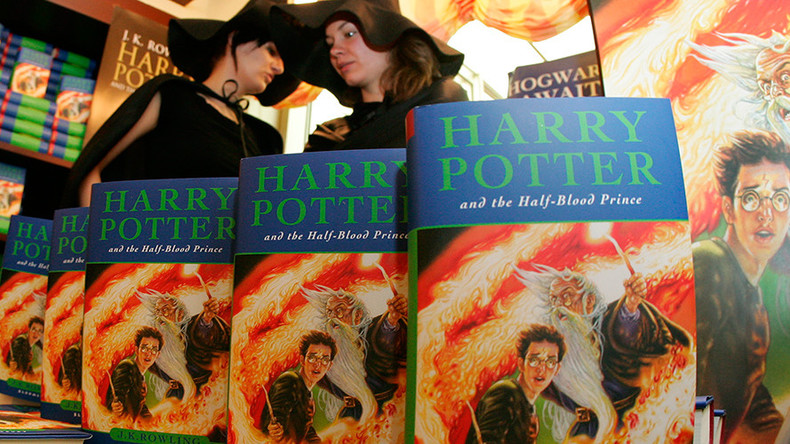 British intelligence agency GCHQ worked to protect the sixth Harry Potter book from a potential leak ahead of the penultimate publication of the famous children's series.
The spy agency, which is better known for its mass surveillance of bigger criminals, reportedly alerted the book's publishers Bloomsbury in 2005 ahead of the release of 'Harry Potter and the Half-Blood Prince'.
Nigel Newton, founder of Bloomsbury, told ABC News that GCHQ staff were "good guys" for detecting the leak.
"I remember the British spy eavesdropping station GCHQ rang me up and said, 'We've detected an early copy of this book on the internet,'" Newton told the Australian radio station.
"I got him to read a page to our editor and she said, 'No, that's a fake.'"
READ MORE: RBS gets £1bn in tax breaks for funding Harry Potter
Bloomsbury had been concerned about copies of the book being leaked online at the time and even resorted to guard dogs and security patrols around printing venues.
One security guard did manage to steal a copy, but was later arrested after attempting to sell it to a journalist - and firing blank shots at the reporter who attempted to flee with the book.
GCHQ had the best comeback to the story, which resonated the most with Twitter users. Speaking to the Sunday Times, the organization said: "We don't comment on our defense against the dark arts."
have to giggle "GCHQ said this weekend: "We don't comment on our defence against the dark arts.""
GCHQ wizards kept Harry Potter's secret

— Kalvin Chapman (@KalvinChapman) April 10, 2016