Double standards? Social media users flag muted response to Turkey attack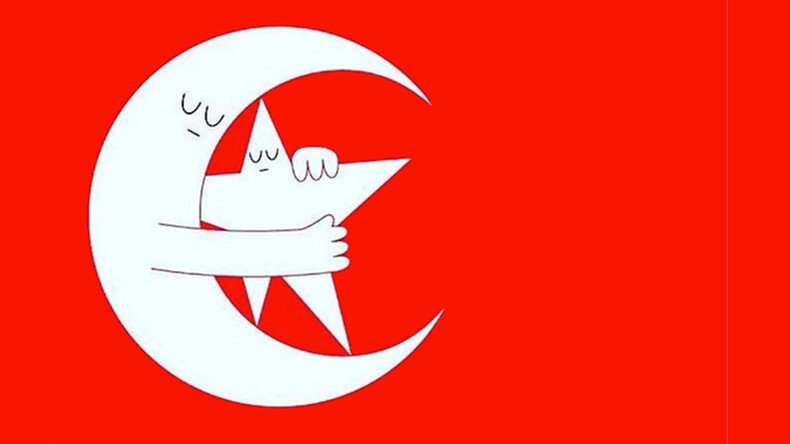 It's becoming a familiar sight for famous monuments in major Western cities to light up with the colors of various national flags and causes when a terrorist attack happens.
In the case of Brussels and more recently Orlando, the Eiffel Tower in Paris was lit up to pay respect to the victims, but social media users have asked why Turkey hasn't been granted the same treatment?
Many people have said it seems as though Turkish lives are not as valuable - a similar sentiment was expressed in the case of Pakistani victims when terrorists attacked Lahore in late March, killing more than 70 people including many children.
Although Facebook activated its safety check feature to allow users in the area to notify friends and family they were unharmed, it did not allow people to change their profile pictures with a filter of the Turkish flag in solidarity with the victims.
READ MORE: 'I saw a terrorist shooting people': Turkish airport eyewitnesses describe harrowing scenes to RT
Three men killed 42 people and injured 239 after storming the airport in Istanbul, but no group has yet claimed responsibility for the attack.
Turkey has seen a rise in attacks in recent months, with some linked to Kurdish separatists or Islamic State (IS, formerly ISIS/ISIL).
READ MORE: Tears for Brussels but not Pakistan: How celebs and politicians (didn't) react to Lahore attack
Landmarks across the world have now lit up to remember the victims.
READ MORE: From Australia to US, cities light up for Turkey as darkness falls (PHOTOS)
You can share this story on social media: