Rolls Royce plans crewless 'ghost ships' for maritime trade (VIDEO)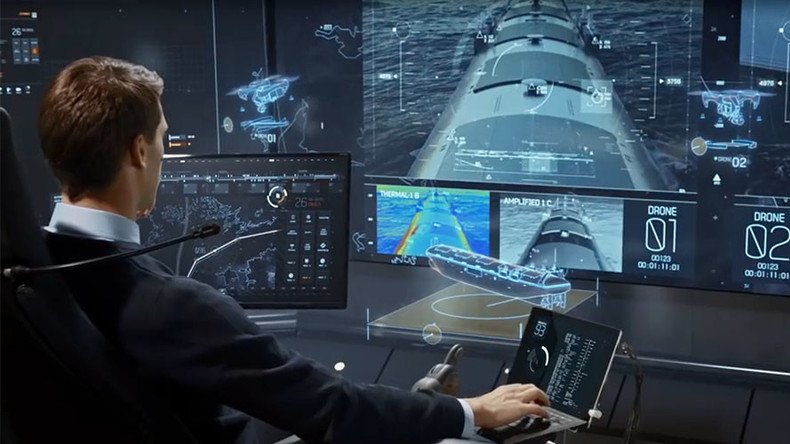 Rolls Royce is preparing to go full steam ahead with its plans for futuristic cargo ships that can sail in open waters without a crew.
The British manufacturer is working on a collaborative multimillion-euro project known as the Advanced Autonomous Waterborne Applications Initiative (AAWA) to effect a sea change in maritime transportation.
According to Mikael Makinen, president of Rolls Royce Marine, the company see drone ships as potential game changers, and predict them to be just as "disruptive" and groundbreaking as the smartphone.
The company already has its toe well and truly dipped in the seafaring trade with a number of merchant, offshore and fishing vessels among its design portfolio.
In a white paper outlining Rolls Royce's vision for remote controlled freighters by the end of the decade, Makinen states that the "smart ship will revolutionize the landscape of ship design and operations."
It means the shipping lanes of the world may soon be inhabited by fleets of technologically advanced "ghost ships."
The company is currently working to determine how much human interaction is to be taken out of the equation, but propose a mix, or "hybrid," of land-based remote management and computerized sailing.

When it comes to simpler tasks, human controllers may be allowed to sit back and observe a particular vessel as it completes its journey. However, Rolls Royce expects human operators to take the wheel for difficult maneuvers.
"In some cases, such as navigation in the open seas, the ship can be nearly fully autonomous, whereas for some parts of the voyage it will require close supervision and decision making, or even full tele-operation from the human operator," Rolls Royce said.
The technology for large unmanned ships appears to be ready with a number of models being tested and prepared for launch.
READ MORE: US prepares to hunt enemy submarines with giant sea drone (VIDEO)
Rolls Royce said that for certain parts of a ship's journey, the crew will almost certainly be required, such as mooring the vessel, but the company suggests ships are more than capable of completing trips by plotting waypoints.
The "smart ships" – equipped with satellite communications and climatic sensors – will also be able to take emergency evasive action should danger arise.
"One example of such evasion could be taking automatic action to keep out of the way of another vessel by slighting changing the heading or speed," the white paper says.
READ MORE: Water drone: Boeing launches incredible unmanned super-submarine (VIDEO)
The company admits that concerns over piracy and maritime legislation could potentially knock their plans off course, but reassure that "operation of remote and autonomous ships will be at least as safe as existing vessels."
A video produced by the manufacturer looks at the future of "shore control" and shows an extremely high-tech bridge that looks like the set of a sci-fi movie.
You can share this story on social media: