Commentary for Iceland's Euro 2016 decider may just have broken sound barrier (VIDEO)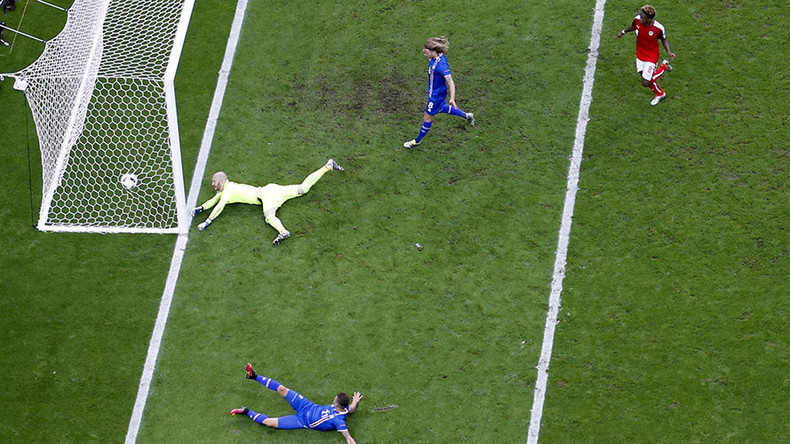 The Euro 2016 championship has thrown up a few shocks but none more so perhaps than Iceland's journey to the last 16, surprising it seems even the Icelanders themselves.
During their 2-1 win over Austria on Wednesday at the Stade de France in Paris, the excitement was all too much for this Icelandic commentator.
As the man witnessed his side pop one in the net in the final minute to secure their place in the last 16, his impartiality went out the window.
Pretty sure even dogs could hear it.
The goal came from the boot of substitute Arnor Ingvi Traustason and sets up Iceland's next round fixture with England on Monday.
The Mountain from GOT is prolly going nuts right now over that Iceland 90+4' goal...unreal. #Iceland#EURO2016

— Jayant Sirdesai (@jaysir12) June 22, 2016
The entire championship has been somewhat of a fairytale for Iceland - it being their first time to reach a major tournament.
For a country of fewer than 350,000 people, they've been performing very well in the tournament, having drawn with Portugal and Hungary before beating Austria, placing them second in their group.
That Iceland commentary is the highlight of the tournament so far.

— EastEnd AFC (@LeeHappyNow) June 22, 2016
I've watched that Iceland goal with commentary at least 5 times, and I love it more each time. What a moment for their nation! #Euros2016

— Derek (@DeeJNeezy) June 22, 2016