#RamadanProblems: How to fast where the sun never sets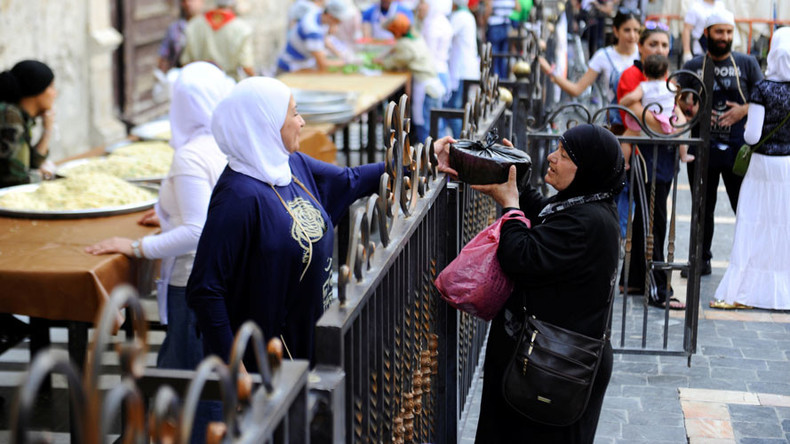 While most of the world's 1.6 billion Muslims live close to the equator, their growing global reach, particularly for those who have settled inside the Arctic Circle, has made this the most challenging year to observe Ramadan in decades.
This year's Ramadan coincides with both the deliciously-named 'strawberry moon' and the summer solstice.
The middle of Ramadan coincides this year with the summer solstice - local pow wow season - a great spiritual confluence ☀️

— Ingrid Mattson (@IngridMattson) June 20, 2016
Muslims inside the Arctic Circle, where the sun shines all 24 hours over several days, use alternative methods to observe their fasting, such as another country's Ramadan timetable.
In the Norwegian city of Tromsø, the local mosque decided to follow Mecca's schedule, so they only have to fast for less than 14 hours per day.
In places such as the UK, however, Muslims have been going without food or water for up to 20 hours over 30 days, while those in Iceland have been getting shout-outs on social media for their 21 hours of daily perseverance in the name of charity and devotion.
Muslims of Iceland are the real MVP this Ramadan. Fasting for 21hrs!!!

Wawuuuuuuuuuu

— Aisha (@EeshaDanvers) June 17, 2016
The annual sacrifice is seen as a way to connect with those who are struggling with hunger all-year round.
Hunger and thirst in #Ramadan is a blessing and a reminder. There are many who didn't eat yesterday, won't tonight, nor will tomorrow.

— Mohammed Ansar (@MoAnsar) June 19, 2016
Ramadan is the ninth month on the Islamic calendar and starts about 11 days earlier than the year before.
The last time it fell on a summer solstice was 1984.
Happy Summer Solstice everyone! The start of summer and longest day of the year. Enjoy the full strawberry moon as well tonight

— VirtualAstro (@VirtualAstro) June 20, 2016
Food shopping while fasting is the worst because you buy everything you see and you don't end up eating half of it 😂#RamadanProblems

— S✖️ (@rainbxwnjh) June 11, 2016
When ur fasting all day thinking about eating, then at dinner ur full within the first ten minutes... #RamadanProblems

— ayse elif Ozkan (@ayselif09) June 20, 2016
Despite its name, the 'strawberry moon' won't turn red this week. Instead, the term comes from the Algonquin people of North America, who believed the full moon in June was a sign of the strawberry picking season.