World's first 'emotional humanoid' joins ranks at Belgian hospitals (VIDEO)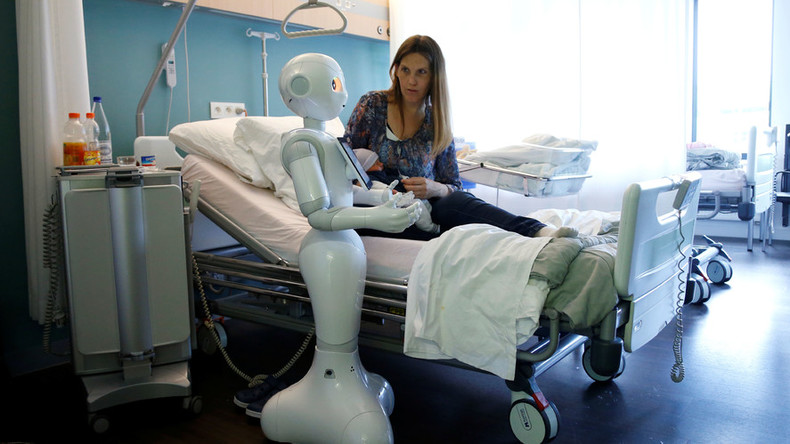 First launched as a humanoid companion for the home, Pepper the robot has been put to work in two hospitals in Belgium, assisting medical staff with daily tasks.
Regarded as the first droid to recognize human emotions, the chirpy machine was launched by Aldebaran Robotics back in 2014 to much fanfare in Japan, where a basic model is now available for around €1,800 ($2,000).
An advanced and much more expensive next generation version of Pepper, installed with software by Belgium's Zora Robotics to help it function within a medical workspace, has now had its first experience carrying out duties within a hospital.
Two Pepper humanoids were deployed to medical centres CHR Citadelle in Liège and Ostend's AZ Damiaan facility this week, where they reportedly used their unique nous for human expression to inform visitors and guide patients to reception areas.
Costing around €30,000 ($33,000), the upgraded 140cm tall robot has the ability to hear, talk and provide information via an interactive tablet attached on its front.
Spokesperson for AZ Damian Kevin Mollet said the full range of positives remains to be seen, but described the robot as a "tremendous tool" for assisting medical teams.
More than 300 Zora powered machines are already in hospitals and nursing homes around the world, and CHR Citadelle say they are planning to boost their robot workforce over the next 10 years.