WHO researchers claim very hot drinks 'probably' cause cancer, coffee OK though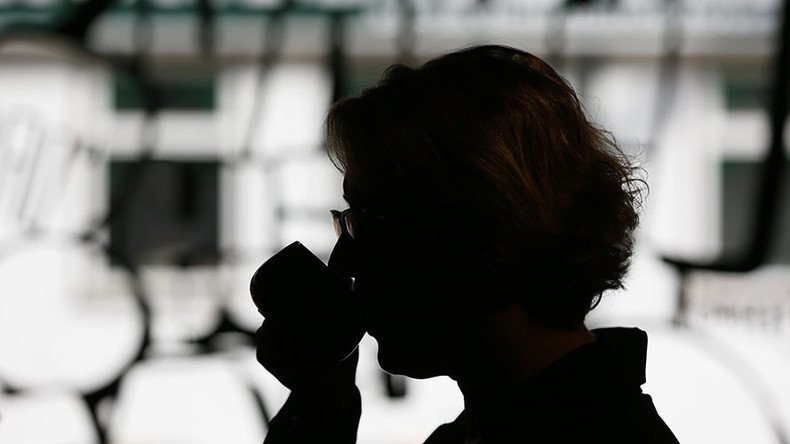 The World Health Organization says there's enough evidence to suggest that drinking "very hot" beverages "probably" causes cancer, although coffee's classification as carcinogenic has been downgraded.
In a report from the International Agency for Research on Cancer (IARC) released on Wednesday, the WHO says that any kind of beverage at temperatures above 65 or 70 degrees Celsius (150 or 160 Fahrenheit) are "probably carcinogenic" to humans.
The IARC does note, however, that serving hot drinks at "normal serving temperatures," under 65 degrees C (150F), carries no risk.
READ MORE: Cure-all vaccine? Scientists trick immune system to attack viruses - and cancer cells
From evidence gathered in China, Iran, and South America, where drinking piping hot tea is a regular occurrence, the group found that "the risk of esophageal cancer increased with the temperature at which the beverage was drunk."
It's thought that such hot beverages could cause a "thermal injury" in the throat, which in turn could promote the growth of tumors.
"These results suggest that drinking very hot beverages is one probable cause of esophageal cancer and that it is the temperature, rather than the drinks themselves, that appears to be responsible," Christopher Wild, director of the IARC, told AFP.
Although it hasn't really been much of a deterrent, 25 years after coffee was classified as a carcinogen, its status as such was removed after the IARC reviewed over 1,000 studies showing that coffee doesn't cause cancer.
"I'm not really sure why coffee was in a higher category in the first place," Owen Yang, an epidemiologist at Oxford University who previously declared the evidence unfounded, told AP. "The best evidence available suggests that coffee does not raise the cancer risk."
The WHO's declassification follows a study published in November that found those who drink moderate amounts of coffee on a regular basis were less likely to die from type 2 diabetes, heart diseases, and a number of neurological diseases.
You can share this story on social media: