Cure-all vaccine? Scientists trick immune system to attack viruses - and cancer cells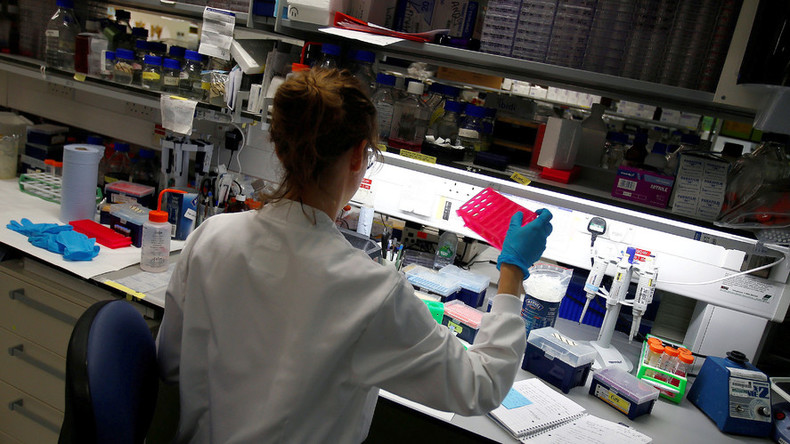 Vaccines have long come in handy in preventing viral infections, but now German scientists say they can also fool our immune system into going after cancer cells all guns blazing.
A team of scientists from Germany's Johannes Gutenberg University have come with what may be a revolutionary method of fighting cancer, described in the Nature journal on Wednesday and cited by the Independent.
The technique, described in the paper published on the Nature's website, involves nanoparticles of fat charged with cancer's genetic RNA code being injected into a patient's body. The unwitting immune system views cancer cells flowing in the bloodstream as a common virus and rolls out its defense mechanisms, particularly by producing "killer" cells whose mission is to attack cancer.
The vaccine has been tested on mice, showing promising results in fighting "aggressively growing" tumors. Patients with advanced stages of skin cancer, known as melanoma, then took part in the trial.
One patient saw a reduction of a suspected tumor on a lymph node after taking the vaccine. The second one whose tumor had been surgically removed was found still clean seven months after he had gone into trial.
The third patient's eight tumors that first hit his skin and then lungs remained "clinically stable," the tests showed.
More thorough trials are expected in a year, when the final results of the melanoma tests are ready.
"[Such] vaccines are fast and inexpensive to produce, and virtually any tumor antigen [a protein attacked by the immune system] can be encoded by RNA," the scientists, headed by Professor Ugur Sahin, wrote as cited by the Independent.
"This, the nanoparticulate RNA immunotherapy approach introduced here may be regarded as a universally applicable novel vaccine class for cancer immunotherapy."
The treatment is believed to be approved in five years, Sahin said, according to the Australian daily.
Unlike most ordinary vaccines, used as a preventative measure, this treatment would be a "therapeutic" one, applied in people who already have cancer in their body.
"This nanomedicine platform may give a strong boost to the vaccine field, and the results of forthcoming clinical studies will be of great interest," cancer experts Professor Jolanda de Vries and Professor Carl Figdor, from Radboud University in the Netherlands wrote in response to the news, according to the Daily Mail.
The problem with finding treatment to the disease is that immune system fails to recognize and destroy cancer cells that are growing and dividing uncontrollably that is why new drugs are aimed at activating the immune system and thus giving cancer no chance to escape.