Italian priest slammed for not allowing autistic child to receive Holy Communion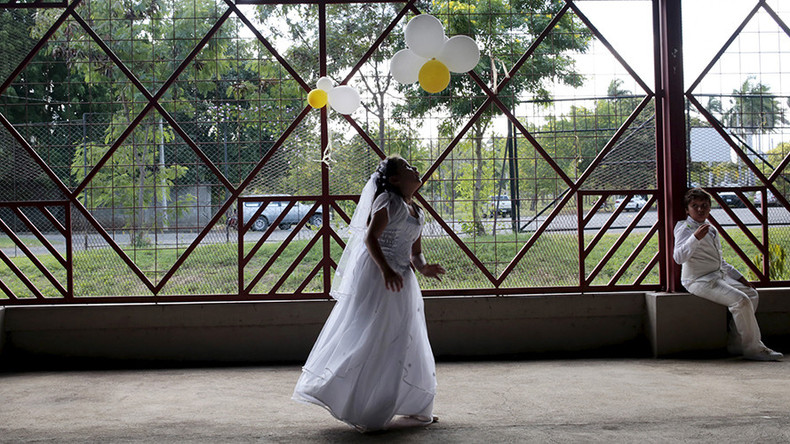 A priest has been described as "ignorant" by Italian education undersecretary Davide Faraone for refusing to let a ten-year-old child receive Holy Communion, an important sacrament in the Catholic religion, because she is autistic.
Young Rometta was forbidden from taking part in the ceremony at their local church in Messina on the island of Sicily because she suffers from severe autism.
Father Nino Knowles told the child's parents that their daughter was "not able to understand" the importance of the sacrament and should "wait until the child could understand more," according to Giornale de Sicilia.
"My child won't be able to make improvements over time," the child's mother, Maria Rose, told the daily newspaper. "Only a miracle could make her like all the other kids."
Even though the parents pushed for a private ceremony to avoid any "disorder," the priest still refused.
Faraone waded into the issue on Monday, taking to Facebook to describe the priest's decision as an example of the "ignorance" and "discrimination" on the part of the Catholic Church, according to The Local.
Farone, whose daughter has autism, wrote how this is a frequent occurrence within the church.
"If you search 'priest denies communion to autistic child' on Google, there are pages and pages of results from all over Italy," Farone wrote.
The priest has denied making the remarks and says there are "no problems" with the child receiving Holy Communion.
READ MORE: Catholic priest suspended for defending pedophilia on Italian TV
Father Knowles has been criticized before for hanging a photo of Sicily's former president, Salvatore "Totò" Cuffaro, at the church, even though he had been jailed for aiding the Mafia, according to local media.