Catholic priest suspended for defending pedophilia on Italian TV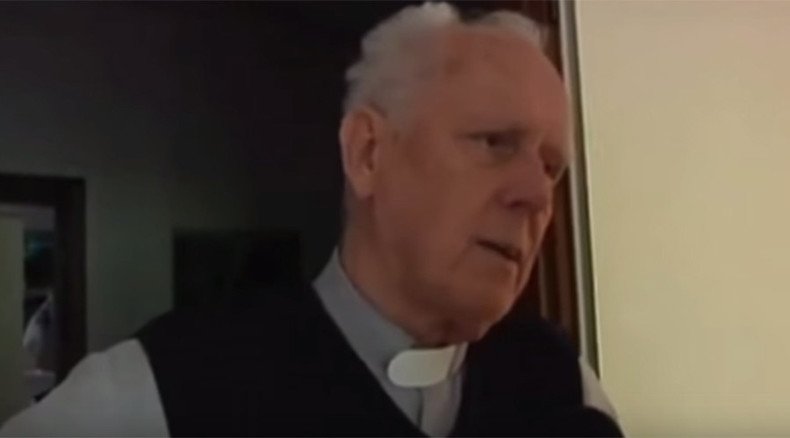 A Catholic priest from the Italian city of Trento has been suspended after defending pedophiles on live TV and blaming abused children for "seeking affection" from clerics. The comments, which called on people to "accept" pedophilia among other sins, triggered outrage.
Don Gino Flaim from the of the San Giuseppe and Pio X parish said he "understands pedophilia" when the issues was raised during an interview with La7 channel.

"Unfortunately there are children who seek affection because they don't receive it at home and I understand that some priests can give up," Flaim said.
"Pedophilia is a sin, and like all sins has to be accepted, also," while homosexuality is "a disease," the priest said.

After the interview aired, Flaim was immediately suspended from his role in the parish.

He later released a statement, stressing that his words were his personal opinion and they "don't represent the positions of Trento archdiocese and the general sentiment of the parish."

The scandal coincided with Pope Francis opening a synod of 300 Roman Catholic bishops focusing on family issues, including the church's approach toward homosexuality.

On Monday, the pontiff urged the church to "move forward," saying it was not "a museum to keep or preserve."
Prior to the synod, Vatican priest Krzysztof Charamsa came out as gay, voicing his intention to fight against the Catholic Church's "backward" attitude to homosexuality.

Since late 1980s, the reputation of the Catholic Church has been marred by frequent accusation of child sex abuse, which often led to criminal cases and convictions.

Last year, Pope Francis said that around one in every 50 Catholic priests was a pedophile, calling it a "leprosy" that infects the Church.

Over the last decade, 848 priests were defrocked and 2,572 received out lesser punishments from Vatican for raping and molesting children.
You can share this story on social media: