Gay kiss censored from 'Les Miserables' production in Singapore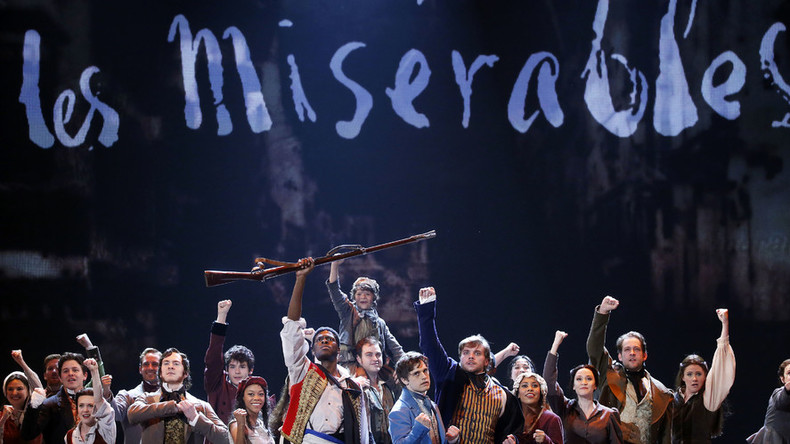 Singapore is under fire for censoring a same-sex kiss in a production of the musical "Les Miserables," in the wake of the mass shooting at a gay club in Orlando.
The kiss in question is considered more comical than sexual, but it was removed after complaints were allegedly made by the public.
Singapore's Media Development Authority (MDA) had originally given the show a rating based on a script which did not feature the kiss.
After complaints were made, the show's organizers then decided to remove the kiss from the production. Mediacorp VizPro, who ran the show, said they "took immediate action and worked with the producers to adapt the scene."
"Under our classification code, such a scene would fall under an 'Advisory' rating," the MDA said. "The applicant decided to remove the scene so as to keep the 'General' rating for the rest of its run. MDA will take action against this breach of licensing conditions."
There was also a financial motivation for the anti-gay decision for fear of losing out on potential ticket sales from children who would be unable to go to an 'Advisory'-rated show.
The move comes after the LGBTQ community was targeted in Sunday's Orlando massacre. Omar Mateen murdered 49 people in the worst mass shooting carried out by a lone gunman in US history.
Social media has been flooded by support for the gay community, but there have been several homophobic comments too.
READ MORE: Banned & blocked: Facebook & Reddit censor users after Orlando massacre

The tiny republic is known for its strict rules around 'decency'. In February, comments made by US president Barack Obama about LGBTQ rights on the Ellen DeGereres show were censored for the Singapore audience, causing outrage.
Obama's words focused on DeGeneres' decision to come out and the effects it had.
"You being willing to claim who you were, that suddenly empowers other people. And then suddenly, it's your brother, it's your uncle, it's your best friend, it's your co-workers. And then attitudes shift. And the law is followed, but it started with folks like you. I'm so proud of you," he said.
Singapore has a colonial-era law preventing sex between men which dates back to the 19th Century. Oral and anal sex were banned until 2007, when an amendment was made to legalize it, but only for straight couples and lesbians.
Despite these laws, Singapore has a strong gay community.