Banned & blocked: Facebook & Reddit censor users after Orlando massacre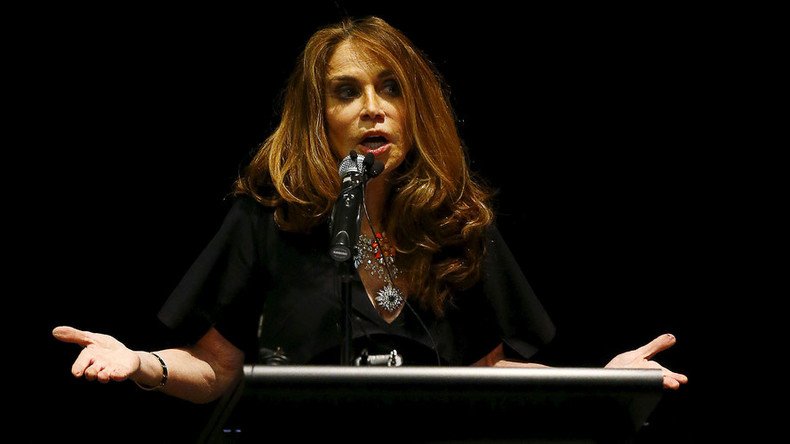 Facebook and Reddit have taken down pages and deleted posts discussing the Orlando shooter's religion and a page by "Islamophobe" Pamela Geller.
The Stop Islamization of America Facebook page was deleted in the wake of the attack, according to Geller.
The page, which has more than 56,000 likes and was created in 2010, said Facebook's "sharia police shut down truth-tellers while jihad, Islamic Jew hatred, and terror pages proliferate."
The page has since been reinstated although Geller claims she is still blocked on the site for 30 days for a post criticizing President Obama's response to the Orlando shooting.
It does not appear that she created a "Stop Homophobia in America" page, even though that is emerging as the shooter's main motive.
Some 49 people were killed and 53 left injured when a gunman entered a gay nightclub in Orlando on Saturday night in the worst mass shooting by a single individual in US history.
Omar Mateen, the US citizen responsible for the attacks, was able to purchase an entire arsenal of guns to use in the massacre despite several FBI interrogations over alleged links to terror suspects.
READ MORE: Orlando nightclub massacre becomes worst shooting spree in US history, surpassing 2007 Virginia Tech
Facebook has been criticized by all sides of the debate over free speech vs hate speech.
Politicians in the US and the EU, along with #BlackLivesMatter activists, say Facebook fails to remove racist and hate speech in a timely manner, if at all.
Last month, conservatives raised a fuss after former employees accused the social network of suppressing right-wing stories in the trending topics list.
CEO Mark Zuckerberg denied that accusation, but after relentless media pressure, he met with representatives from Fox News and Donald Trump's campaign to discuss the issue.
While he didn't take as much time out of his busy schedule for #BLM leaders to discuss lingering hate speech on his website, Zuckerberg did plead with his employees to stop writing "All Lives Matter" on Facebook campus walls earlier this year.
READ MORE: Facebook courts GOP as allegations fly over its 'suppression' of conservative news
In an interview with the conservative website Breitbart, Geller said Facebook "are in full damage control mode. Orlando showed jihad for what it is. They're committed to obscuring that knowledge and making sure people remain ignorant and complacent about the nature and magnitude of the jihad threat."
Users on Reddit have also accused the platform of censoring content in the wake of the Orlando shooting.
User Moonsprite posted a screenshot of a message saying he was banned for posting an article titled, "Orlando shooting suspect may have 'leanings' to Islamic extremism: FBI."
Another user claimed a thread they posted updating the death toll from 20 to 50 was deleted, while another claims they were muted for 72 hours after they posted the name of the shooter Omar Mateed, which the site deemed as "misleading."
Reddit faced criticism in 2013 after users posted the name of an innocent man they thought was a suspect of the Boston Marathon bombing.
Thousands of Reddit users were censored this weekend, according to Vocativ, even though many of the posts did not appear to violate the site's rules on what can be categorized as news.
A post appealing for blood donations in the area after the shooting was removed, causing outrage among Reddit users.
Outside of the US, the Swedish radio station Sveriges Radios Ekoredaktion censored a press conference by police in Orlando over fears they might reveal the name of the shooter.
The station was criticized for their decision, although the station defended its editorial right to process the information before publishing.
You can share this story on social media: