Russia's 'God of Cosplay' thrills Weibo users (PHOTOS)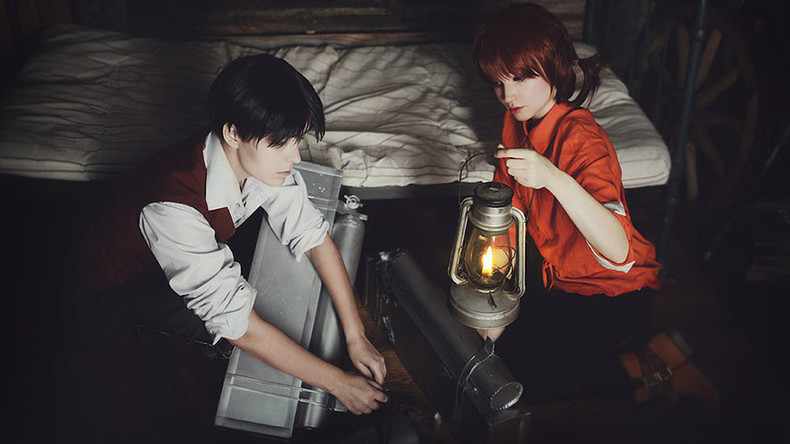 Meet Dantelian, or, as Chinese internet users say, "Russia's great god of cosplay."
A series of photos featuring the Russian dressing up as 'Captain Levi' from the popular Japanese manga series 'Attack of the Titan' went viral on Weibo on June 2. The post was reposted thousands of times, with many anime fans praising Dantelian as "the god of cosplay."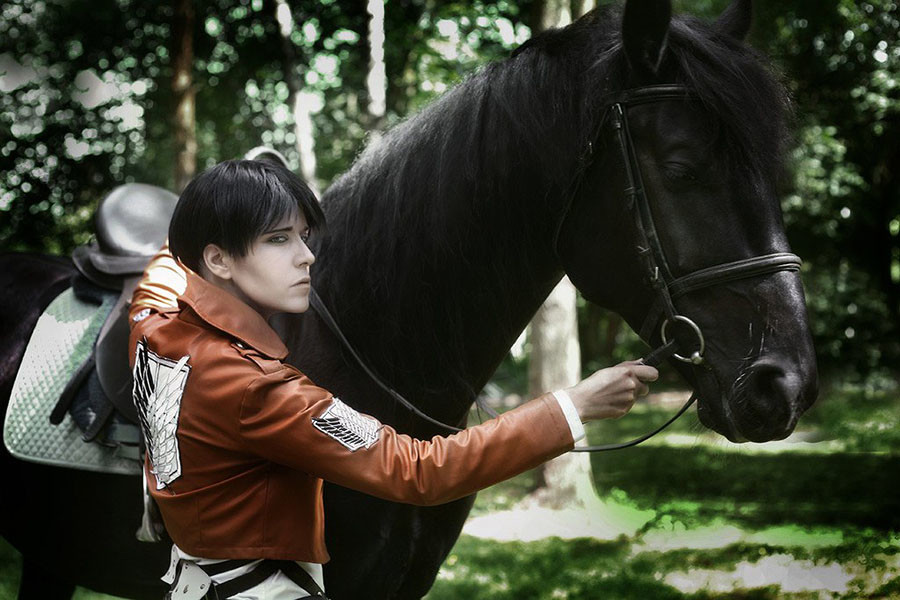 One user, 'oldface73667', wrote "Can he be any more handsome?" while Catherine Kwai said: "The photo moved me to tears."
Meanwhile, 'Goodboy it's light' said, "This doesn't seem like a real person," and 'Herfish-hyl' wrote "When foreigners do cosplay, it's even better than the original!"
One of the reasons why Weibo users are so fascinated with Dantelian is because it's rather unusual for them to see a Russian take up this hobby, even though Japanese culture does have a wide following in Russia.
Cosplay, or costume play, is a Japanese term that refers to the art of dressing up to portray a fictional character – usually from a sci-fi film, comic book (manga) or animation series (anime).
The practice gained prominence in Japanese popular culture in the 1990s. It's also very common amongst anime fans in other Asian countries such as South Korea, Taiwan and China.
Cosplaying is an integral part of international comic book conventions regularly held across the globe. Using wigs, color contacts, makeup and custom-made costumes, many participants show up as their favorite manga character.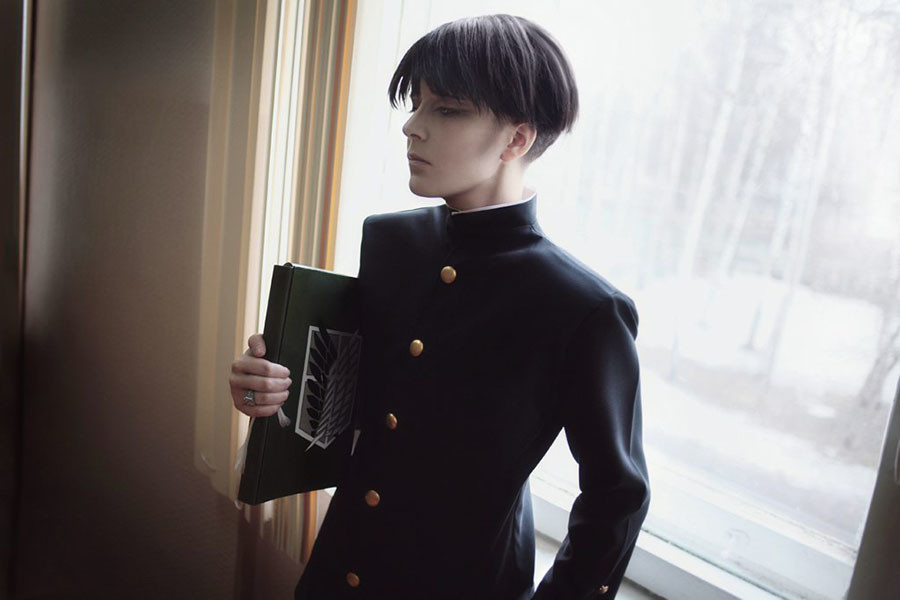 Besides dressing up as a favorite character, Dantelian is also a talented artist who often makes drawings of Captain Levi as a source of inspiration.
With a growing following online (more than 20,000 on Instagram, over 2,600 on Twitter), the 25-year-old lives in Moscow and works in photography and design. Cosplay and fan merchandise also help to make a living.
"I've been doing cosplay since 2008 and Levi since 2013," Dantelian told RT, not giving a real-life name. "I have much in common with him – both in character and destiny. I can feel and understand this character and this is what lets me impersonate him well."
In most cases, cosplay is neither quick nor cheap. If taken in earnest, it takes very detailed costumes and accessories, wigs, lenses and makeup.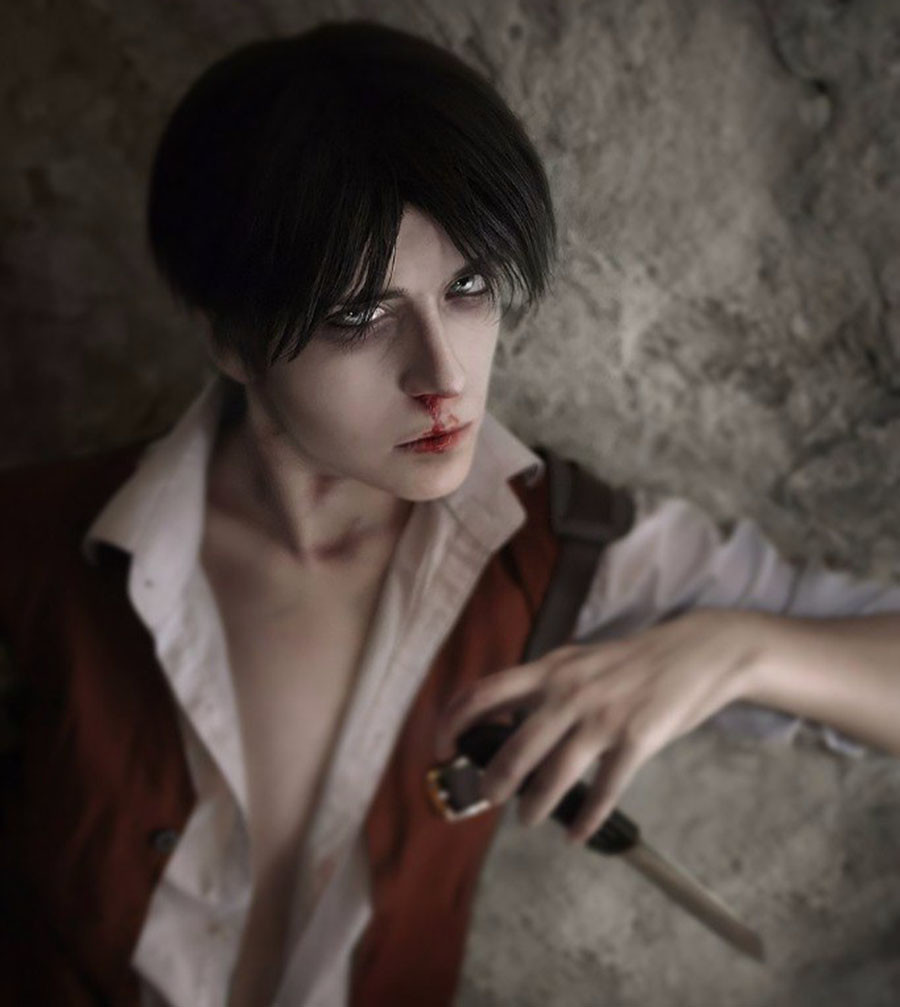 "I do costumes myself, as well as hair, make up and stuff like that. So as for me, it is not that expensive since I do not need services of photos or make-up artists or tailors. But when it comes to renting a studio or buying materials to sew a costume, in Moscow it comes out expensive anyway. So if you are after a really good cosplay, you cannot do it with just a penny."
Dantelian says that while some photo sets may take half an hour, others last all day and then editing will take a month. But going to such lengths for a favorite character seems worth it.
"Levi has so many sides to him. He is one man in front of the crowd and is so much different inside. Throughout Attack on Titan, events shape his character – and it's amazing to grow with your hero."