Boy's genitals mangled in horror Malaysian escalator accident (PHOTOS)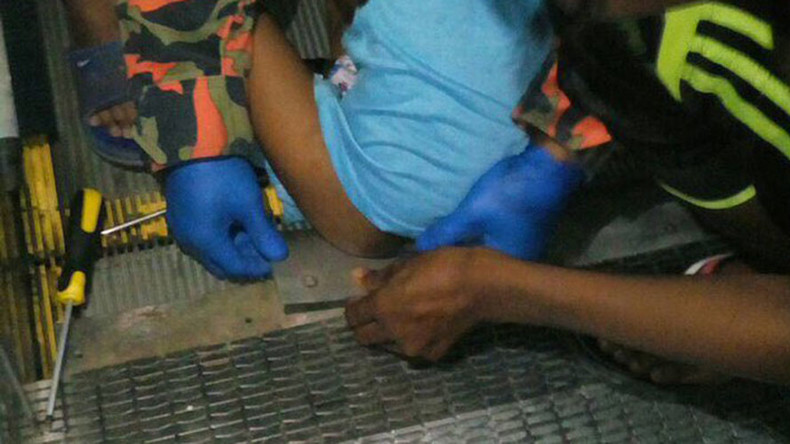 A small Malaysian boy is recovering in hospital after he sat down on a escalator and his genitals became trapped in the workings of the moving staircase.
Emergency services were forced to take apart the escalator to free the trapped three-year-old, with local media reporting that the horror accident began when the boy's clothing became caught in the metal steps.
The incident unfolded at a store in the town of Bagan Serai, western Malaysia, as the youngster was out with his father, reports the Asia News Network.
READ MORE: Shoppers save child trapped by escalator (VIDEO)
"His pants got pulled in at the start, before the tip of his penis got caught as well," a spokesperson for the Malaysian Emergency Services unit said.
"We used crowbars to remove the escalator panels surrounding the boy."
The boy was cut loose within half an hour and was taken to Taiping Hospital for treatment on agonizing injuries.
Pictures of the unusual rescue have been posted online, showing first responders with hammers and screwdrivers desperately working to save the boy from the metal jaws of the escalator.
A similar gruesome escalator mishap earlier this year in Kuala Lumpur saw a four-year-old boy lose part of his foot when it became trapped in an opening in the machine.