'Marble Man': US court rules inmate's marble penis op an 'invasion of privacy'
Published time: 7 Jun, 2016 19:25
Edited time: 7 Jun, 2016 20:39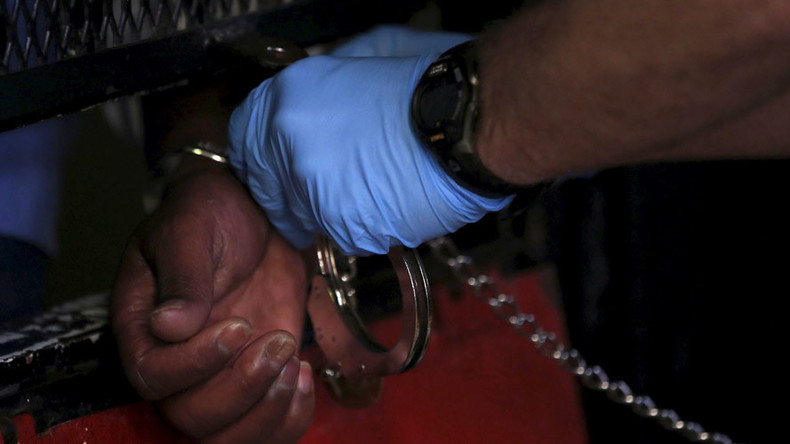 A prisoner in West Virginia has been given the go ahead to sue state prison officials for surgically removing marbles which he had had implanted in his penis.
The United States Court of Appeals for the Fourth Circuit heard how in 2013, inmate Adrian King was coerced by officials at Huttonsville Correctional Center into giving his consent to undergo the operation.
King claims authorities threatened him with being segregated from other inmates as well as with the loss of his parole eligibility, according to Reuters.
The court sided with King in a 3-0 vote on Tuesday based on what Circuit Judge Roger Gregory said was "overwhelming evidence" that such action was "unreasonable."
"The interest in bodily integrity involves the most personal and deep-rooted expectations of privacy, and here, the nature of the surgery itself, surgery into King's penis, counsels against reasonableness," Gregory wrote in the ruling.
Prison officials had argued that such a measure was required to combat the threat posed by inmates carrying contraband within their bodies.
The court's decision means the case will now be returned to the federal court in Martinsburg, West Virginia and to Chief Judge Gina Groh who, in February 2015, dismissed the case.
King is seeking compensatory and punitive damages saying the operation violated his Fourth Amendment right against illegal searches and seizures, Eighth Amendment protection against cruel and unusual punishment, and 14th Amendment guarantee of equal protection.
READ MORE: Detachable penis: French statue's new theft deterrent is a real-life King Missile song
King says he had the marbles implanted in 2008, which was prior to his imprisonment, when he was going through phase of a "body modification".
When initially examined by a doctor in January 2013, the doctor confirmed the marbles were not recently implanted and said there was no medical need to remove them and would not do so without King's consent.
In addition, King said prison guards would often call him "Marble Man" and when he was being searched, they'd ask him where his marbles were.
According to court documents, King claims he was then told by the prison's Deputy Warden Grover Rosencrance to "get comfortable you stupid Son of a B*tch."
"You'll be placed in Administrative Segregation until you do as I say and have those marbles removed," Rosencrance allegedly told King, who, out of fear, eventually consented to the operation.
Since being forced to remove the marbles, King said he was left in "mental anguish and pain" including being left with a "tingling in his penis".
King also says he gets a "stabbing pain that shoots into [his] stomach" when his penis is touched or he bumps into something, as well as his penis being in pain when it's rainy, snowy or cold.