Banksy art appears on wall of UK school with surprise 'thanks' letter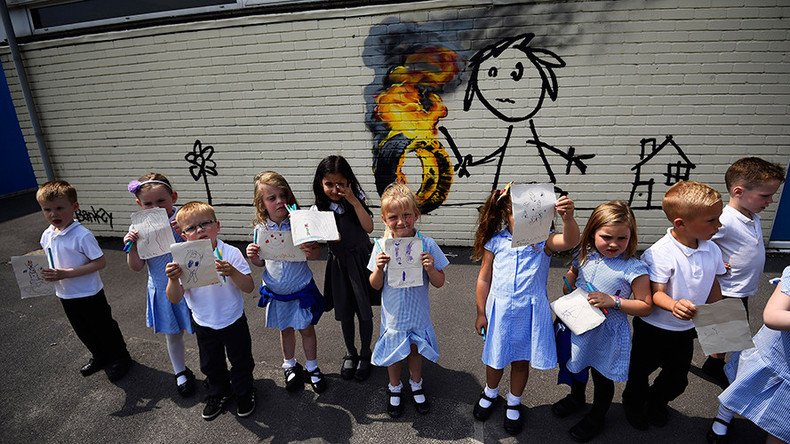 World famous street artist Banksy has resurfaced and this time painted a surprise mural on the wall of a primary school in his hometown of Bristol, England.
The artwork on the wall of Bridge Farm Primary was a gift from Banksy to the school after a student named a schoolhouse in honor of the anonymous artist, a spokesperson confirmed to the Independent.
Both teachers and students were surprised upon returning to the building following the half-term break to find the mural - along with a special letter.
"Thanks for your letter and naming a house after me," Banksy wrote in the note. "Please have a picture. If you don't like it feel free to add stuff. I'm sure the teachers won't mind."
"Remember - it's always easier to get forgiveness than permission," he added.
Headteacher Geoff Mason called the artwork "inspirational and aspirational," and said he had no plans to sell it.
Bansky's work was last seen in 2015 when he published a two-minute video about his trip to the Gaza Strip followed by his 'Dismaland' theme park mocking Disneyland, and finally several murals surrounding Calais in France to highlight the refugee crisis.
READ MORE: Banksy's 'Steve Jobs the Son of Syrian Migrant' pops up in Calais camp
You can share this story on social media: