Drunk Indian man beats wife to death, has sex with corpse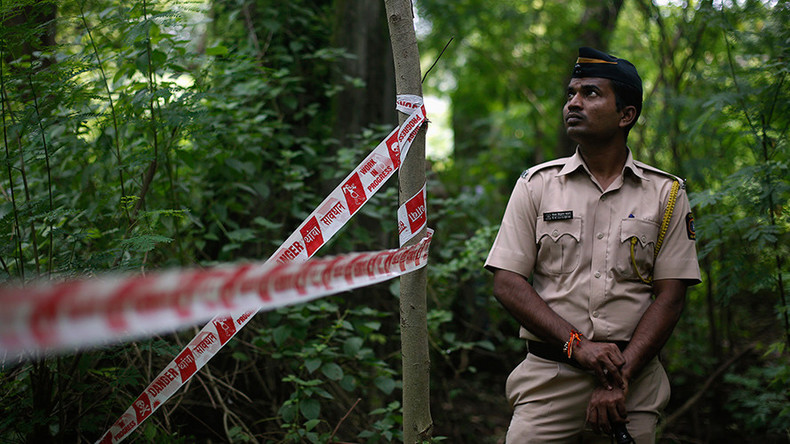 A 25-year-old man in Delhi, India has been charged with beating his wife to death and having sex with the corpse before falling asleep beside it.
Pradeep Sharma, a rickshaw driver from Utter Pradesh, was arrested after confessing to the horrific crime on Friday, according to the Hindustan Times.
An e-rickshaw driver has been arrested in west delhi for killing his wife. He had sex with her corpse. @NBTDilli

— Pankaj Tyagi (@PankajTyagiNBT) June 4, 2016
The man had reportedly been under the influence of alcohol at the young couple's home in Delhi's Nihal Vihar area when he beat Monica Sharma, 23, to death in a fit of rage by smashing her head repeatedly into a wall.
It's understood an argument erupted between the couple after they received an eviction notice for being late with rent payments. Sharma became violent and killed his wife before proceeding to have sex with the corpse.
"I made love to her for the last time and apologised to her," Sharma told police, according to The Times of India. "I passed out beside her and only woke up around 10 a.m. the next morning."
Having realised what he had done, Sharma fled the scene.
READ MORE: Delhi to make 33% of cops female to help tackle violence against women in Indian capital
"He took away her mobile phone and other articles which could help identify them," police officer Pushpendra Kumar said. "He even informed his father he had killed his wife and then switched off his phone."
Police are believed to have been tipped off by the landlord of the property. A series of raids in the fugitive's village of Bulandshar, Uttar Pradesh, followed but to no avail.
READ MORE: Women forced to take justice in their hands in rural India
After receiving word that Sharma was hiding in a nearby railway station in Delhi, police teams were deployed until the killer was apprehended.
The couple frequently had fights over financial issues, according to the landlord.
Around 40 percent of Indian women have been abused in their homes, according to a report by IPS last year.