'Best intentions': Gardener let off hook for mowing swastika into Latvian president's lawn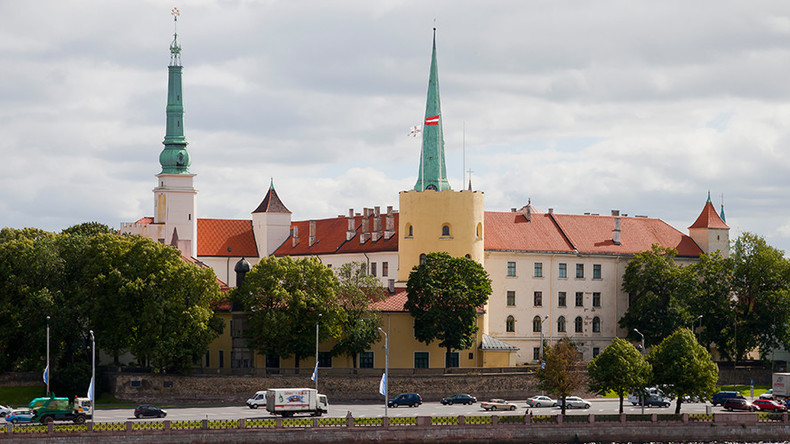 Social media outrage counted for nothing when an employee contracted by Riga Castle, the Latvian President's official residence, was spotted mowing strips of grass into the distinct shape of a swastika.
His employers say the gardener's actions were misunderstood.
READ MORE: Swastika on ice? Latvian solar symbol stunt causes outrage in Russia
The apparent swastika was photographed in late May by passers-by in the popular location, which also serves as a museum. The picture went viral on Twitter and Facebook. Many commenters, predominantly from the country's sizeable Russian-speaking minority, which is sensitive to the legitimization of Nazi-era symbols in post-Soviet Latvia, said the gesture was inappropriate whether meant in jest or as a reflection of the gardener's beliefs.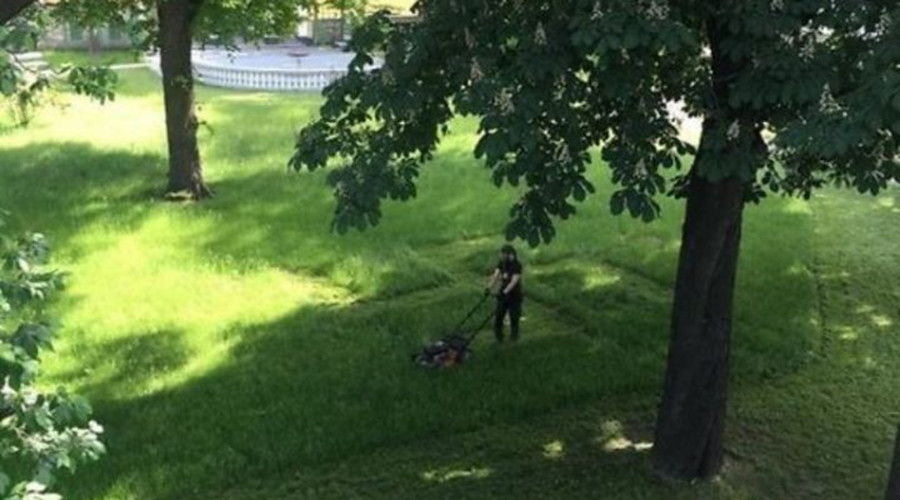 As complaints began to filter through to the media, the man's contractor issued a statement – claiming things weren't as they seemed.

"Our employee explained to us that the lawn looked in poor shape in patches, as some of the grass had been dried out by the sun. So to revitalize the grass, the man, as a keeper of Latvian customs and rituals decided to create a 'Perkonkrusts' [Thunder Cross]. This traditional pagan symbol attracts happiness and energy," said Riga-based contractor Ingrado, according to Mix News, a Riga news portal.

"The man manicured this symbol with the best of intentions."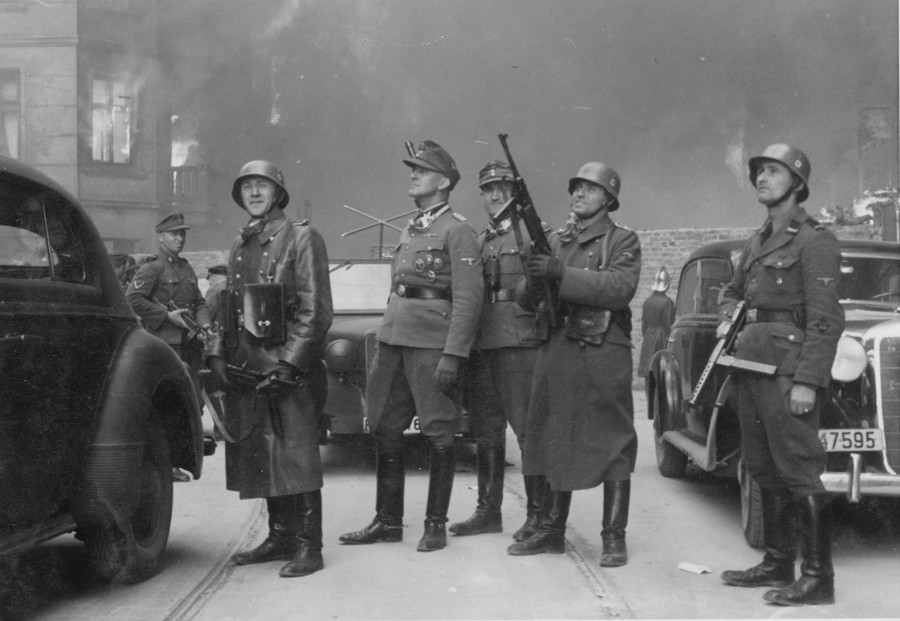 Even assuming that the pattern was, in fact, a Perkonkrusts – the two are indistinguishable – for Latvia, the Thunder Cross is as loaded a symbol as the swastika was for the Nazis.

Perkonkrusts was the name of a local Fascist movement in the 1930s inspired by paganism, which celebrated Latvian nationalism, just as the Nazis promoted the superiority of the Aryan race a few hundred miles to the west.
The administration of President Raimonds Vejonis, who is himself Europe's only officially pagan head of state, said it was "surprised" by the incident, but added that it had no plans to reconsider its relationship with Ingrado, or its tradition-abiding gardener.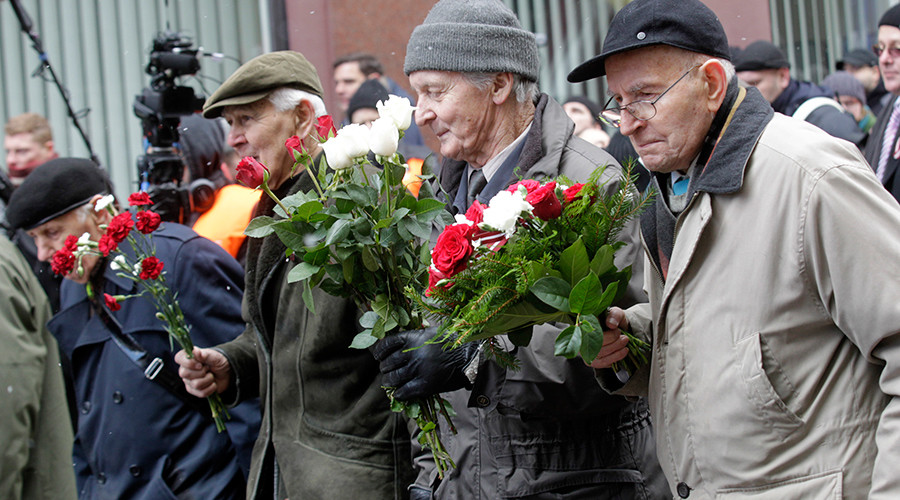 The tepid reaction enraged the Russian-language media further, both inside and outside the country, with many claiming that it confirms a tacit approval of Nazi values that equates them with other accepted beliefs.
Members of locally-recruited World War II regiments that fought for Hitler have been officially rehabilitated by successive governments, which often portray them primarily as freedom fighters trying to throw off the yoke of Soviet oppression. Riga hosts an annual march of Waffen SS veterans, which is attended not only by those who fought in the Nazis' Latvian Legion, but also members of nationalist parties and radically-minded youths.

As for the lawn, the unnamed gardener subsequently mowed down the rest of the grass to produce even coverage, with no discernible patterns. At time of publication, it remains unclear if appeals to the Thunder god have improved the verdancy of the lawn.