Pluto's ever-changing 'heart' caused by unique 'lava-lamp' churning (PHOTOS)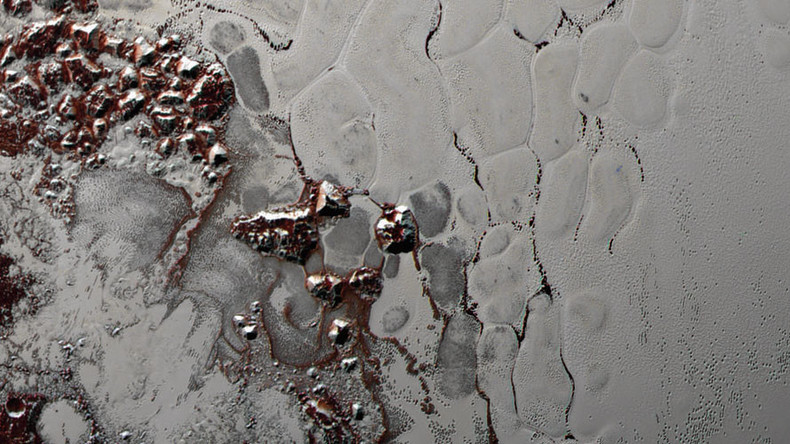 Scientists working on a Pluto reconnaissance mission have determined that the dwarf planet's famed nitrogen 'heart' reservoir is in a constant state of flux, churning like a lava lamp to replenish its icy surface.
Data retrieved during a NASA flyby last July has been compiled in a study published in the journal Nature, and it provides an insight into why the heart shaped icy basin, known as the Sputnik Planum, looks and acts the way it does.
NASA's New Horizons spacecraft launched in 2006 to explore the Kuiper belt planet and completed its closest-ever approach on July 14, 2015.
It beamed back images of the area, which is split into cells or polygons measuring around 30 miles (48km) across.
In January, NASA released astonishing photos of the unusual alien landmass.

Back then experts suspected that the smooth surface was the result of the planet's solid nitrogen ice running through a cycle of thermal convection currents - a much colder version of the earth's mantle.
NASA described the phenomenon as "a reservoir that's likely several miles or kilometers deep in some places, the solid nitrogen is warmed at depth by Pluto's modest internal heat, becomes bouyant and rises up in great blobs, and then cools off and sinks again to renew the cycle."
Now their suspicions have been all-but confirmed thanks to a study led by Washington University-based researcher William B McKinnon, co-investigator on NASA's New Horizons science team.
Computer simulations and information gathered by the New Horizons' mission were used to prove the convection theory is plausible.
The study states that while the Sputnik Planum consists of methane and carbon monoxide, it is dominated by nitrogen ice, and undergoes "vigorous geological activity."
It found that a modest heat within the planet causes the "convective overturn in a several-kilometer-thick layer of solid nitrogen."
Researchers describe the cycle as unique - not having been previously seen within the Solar System. As a result, Pluto's cold heart renews its surface every 500,000 years.
"For the first time, we can determine what these strange welts on the icy surface of Pluto really are," said McKinnon.
"We found evidence that even on a distant cold planet billions of miles from Earth, there is sufficient energy for vigorous geological activity, as long as you have 'the right stuff,' meaning something as soft and pliable as solid nitrogen," he added.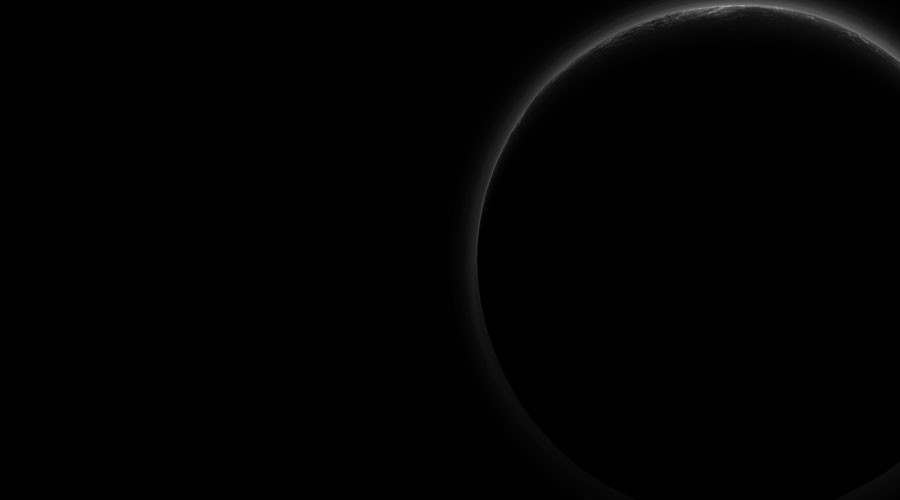 The exciting update comes as NASA also released a remarkable image of Pluto's dark side, showing the sun's rays forming a circle around the dwarf planet.
"Sputnik Planum is one of the most amazing geological discoveries in 50-plus years of planetary exploration," said New Horizons principal investigator Alan Stern, from the Southwest Research Institute in Colorado.
"[T]he finding by McKinnon and others on our science team that this vast area - bigger than Texas and Oklahoma combined - is created by current day ice convection is among the most spectacular of the New Horizons mission," he added.