#RunningManChallenge pits US police against each other in dance battles (VIDEO)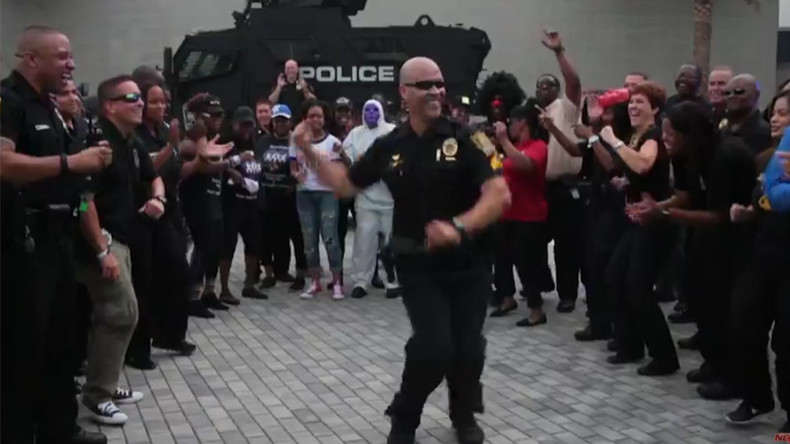 US police are taking the fight from the meme streets to the dancefloor as the #RunningManChallenge goes viral, pitting departments against each other in boogie battles.
Departments across the country have accepted the challenge, dancing the 'running man' to Ghost Town DJ's My Boo and posting it online.
READ MORE: #RunningManChallenge: London police post quick-footed response to cop dance craze (VIDEO)
As the challenge has grown, so too has the elaborate nature of the videos, as can be seen with Coral Springs PD below who enlisted the help of a local dance troupe in their effort.
The LAPD even availed of the Dodgers stadium to make their video even more epic.
Breakdancing cops? You'll find them in Miami.
Dancing horses? Lexington got you covered.
The craze began when two University of Maryland basketball players posted a video online in April dancing the 'running man' with the challenge "Who wanna battle????????"
The challenge was quickly accepted from people everywhere, including sports stars and celebrities, but it seems to have struck a chord with police departments ever since a New Zealand force accepted the challenge.