Video shows dramatic moment Russian truck's back wheels fly off on highway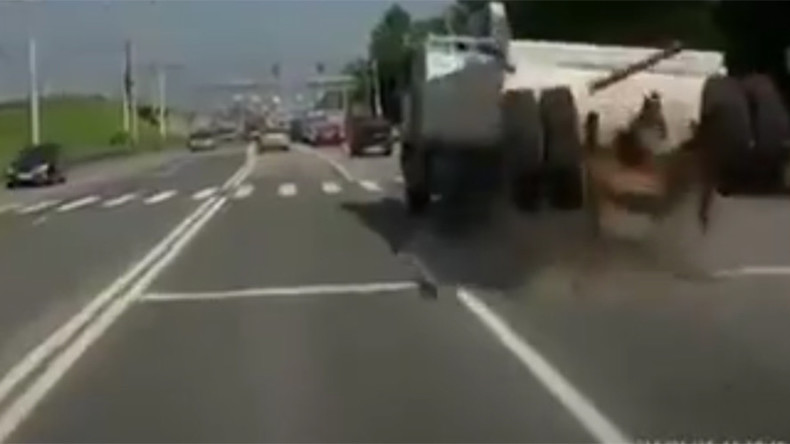 The term 'running it into the ground' is not uncommon when getting the most out of a clapped-out banger but one Russian truck driver took things to the extreme when he drove his vehicle until the wheels flew off.
Dashcam footage from a driver behind shows the bizarre incident, which took place in central Russia on Thursday.
The truck, which has a crane attached, does not appear to be carrying a load, yet its rear axle fails suddenly, with the back wheels becoming dislodged from the vehicle and bouncing into the air.
Only good reactions from the driver of the car behind prevent a collision as the damaged truck veers left, almost hitting the traffic behind.
READ MORE: Motorcycle vs dog: Biker hits pooch, narrowly avoids getting hit by truck (VIDEO)
Some people aren't so lucky when wheels go flying about on the highway though.
As close calls go, however, these pedestrians clearly had luck on their side on these particular days.