Blind luck: Sightless Chinese man drives motorbike as wife gives directions (VIDEO)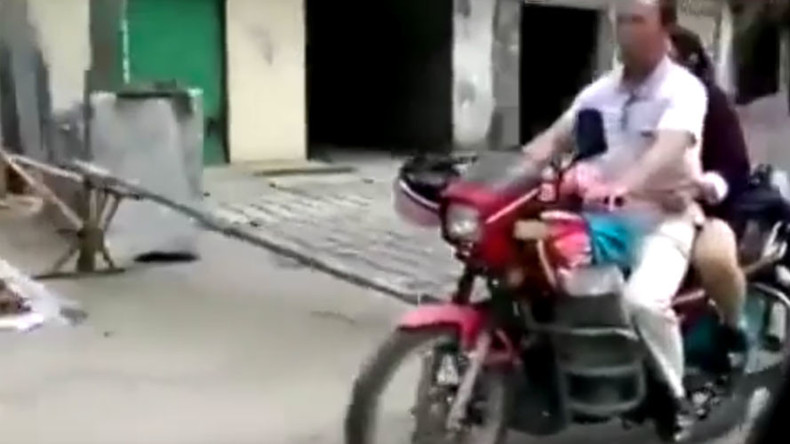 A shocking video of a blind man riding a motorcycle in China has gone viral, sparking a police investigation after concerns were raised over public safety.
The footage shows the man, identified as 'Rao', controlling the vehicle while his wife directs him from behind.
The daring journey took place in Yichun in East China's Jiangxi Province, according to the Global Times.
READ MORE: Zombie biker! Sleeping man rides moped through streets of Thailand (VIDEO)
Rao was en route to visit his mother in a mountain village some 30km away, according to the report.
An investigation was launched after the footage emerged online.
Police said Rao told them he drives to save money on bus fare, China People's Daily reports, relying on his sense of hearing and his wife's assistance to drive safely.
Rather alarmingly, he said he had managed to conceal his impairment for years by wearing sunglasses while driving.
The clip shows Rao driving unfazed and completing his journey without incident - his wife even helps him to get off the motorcycle at the end.
Police have reportedly offered to help Rao get a bus pass so he no longer has to drive blindly through the streets.