Dashcam captures enraged driver smashing into squad car, dragging cop (VIDEO)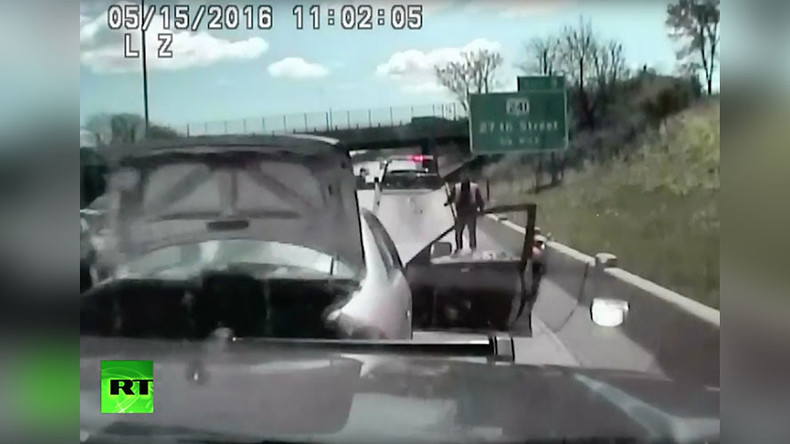 A Milwaukee woman is facing five felony charges for taking her extreme road rage out on a police officer, who pulled her over for speeding, by slamming into his squad car.
A dashcam caught the craziness of the incident as it unfolded after an officer pulled over 23-year-old Kelvina Freeman for speeding on a Wisconsin highway on May 15.
Police discovered Freeman was driving with a suspended license and officers prepared to tow her vehicle, WDJT-TV reports.
That's when Freeman apparently lost her cool, jammed her car into reverse and slammed into a patrol vehicle - knocking down her passenger mother and dragging a police officer on a car door in the process.
READ MORE: New Jersey state troopers arrest woman for remaining silent during traffic stop
As can be seen in the alarming footage, Freeman then sped off down the highway in her damaged vehicle, leaving a shocked officer and her injured mother behind.
The reckless driver was arrested a few days later and is facing five felony charges, according to Fox6Now.