70yo woman pushing giant penis spotted in Scottish town (VIDEO)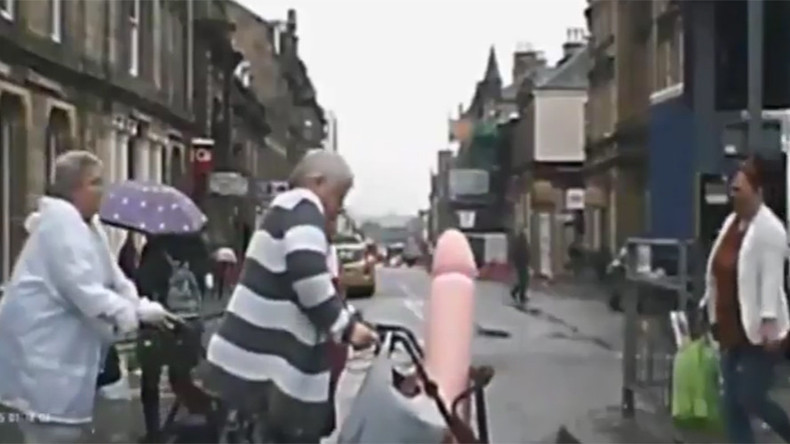 Here's something you don't see every day: An elder pushing a 4ft penis in a shopping cart across a busy road.
Captured by bemused motorist Paul Williamson on his dashcam in Inverness, Scotland, the driver is heard saying: "What has she got in the basket there?" as the woman crossed in front of him.
The clip, which has been viewed over 120,000 times on Facebook, shows what would appear to be a normal rainy afternoon in the small Scottish city, apart from the huge inflatable plastic penis in front of the camera.
Williamson and his passenger can be heard chuckling as the woman makes her way past the traffic lights onto the other side of the road, before he drives on.
Among some of the comments on the video, one Facebook user jokingly said: "Welcome to Inverness," while another pointed out it was "things you miss seeing in Inverness."