Bride too busy texting friends to 'get intimate' on wedding night divorced by groom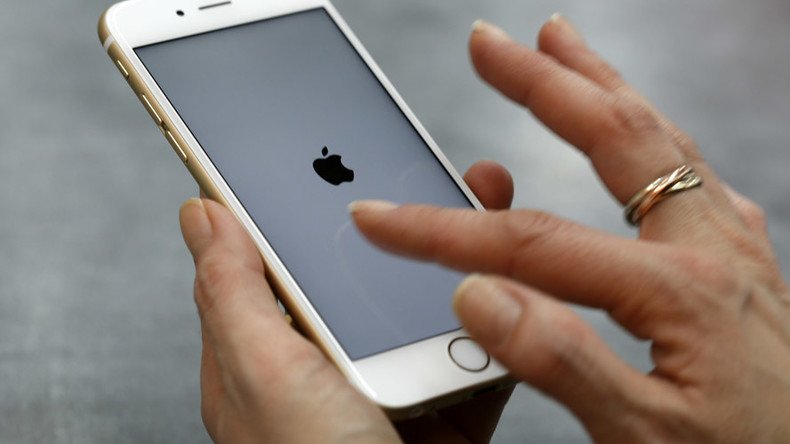 A Saudi man divorced his bride just hours after the wedding because she was too preoccupied responding to friends on her smartphone to consummate the marriage, according to an unnamed relative who spoke with Gulf News.
The impatient groom was allegedly angered after the newlyweds returned to their hotel in Jeddah and his wife continued to send text messages instead of going to bed.
A relative of the family told the newspaper she "kept using her mobile" while her husband tried to get closer and "become more intimate," adding he was "shocked when she ignored him."
"When he asked her about the reasons, she answered she was busy communicating with her friends who were congratulating her on her marriage on the mobile," the unnamed source said. "The groom asked her to delay the messages, but she refused and became angry. When he asked her if her friends were more important than he was, the bride answered that they were."
A heated argument followed and the enraged groom told his new wife he was divorcing her before storming out of the hotel.
The divorce case was referred to a "reconciliation committee", but the groom refused to "forgive" his now ex-partner.
READ MORE: Saudi women face jail & flogging for checking husband's phone unlawfully
Last year, Saudi researcher Fadhil Al-Omani blamed social media for the rise in divorce rates in Saudi Arabia. He said the internet triggered distrust among new couples, causing more splits.
The outcome for this supposed smartphone addict didn't end in violence like it can for many wives in Saudi Arabia and around the world.
The Wahabi state was criticized recently after a family therapist released a video on "wife discipline," giving a step-by-step guide on how Muslim men should punish their other halves, including using a "sewak tooth-cleaning twig" or "handkerchief".
52 countries have laws on marital rape, according to the United Nations, but some national studies show "up to 70 percent of women have experienced physical and/or sexual violence from an intimate partner in their lifetime."
Republican presidential candidate Donald Trump's ex-wife Ivana once referred to an encounter with the billionaire as "rape," but later clarified that although she felt "violated," she did not want her "words to be interpreted in a literal or criminal sense."
READ MORE: Clinton rape allegation used by Trump in 'treatment of women' debate
Michael Cohen, a lawyer with "The Trump Organization," falsely claimed when contacted by the Daily Beast, "You cannot rape your spouse. And there's very clear case law."
You can share this story on social media: