Ghost ship: Mystery oil tanker washes up in Liberia with no crew (PHOTOS)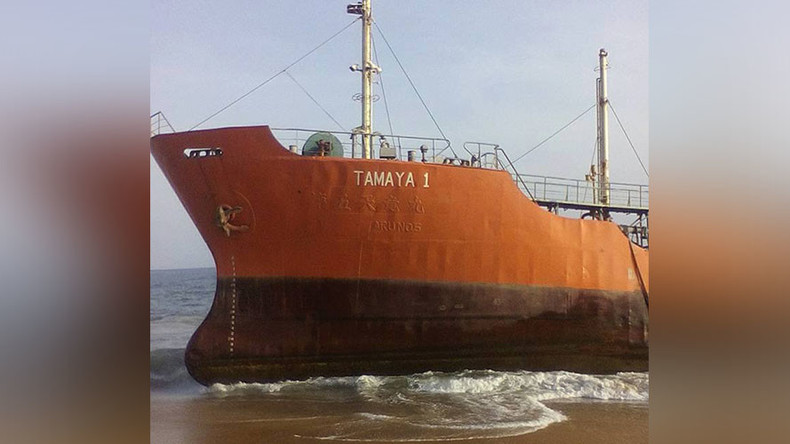 A huge oil tanker has washed up on a beach in Liberia with no captain or crew, leaving authorities baffled as they try to unravel the mystery surrounding it.
The Panama-registered Tamaya 1's last location was recorded on April 22, when it was heading toward the port of Dakar, Senegal, according to Marine Traffic.
The 64-meter tanker drifted ashore May 4 on a beach near Robertsport on the northern Liberia coast. Locals spotted the vessel and reported it, but it took two more days before it was officially noticed by the Liberian government, according to the Daily Observer.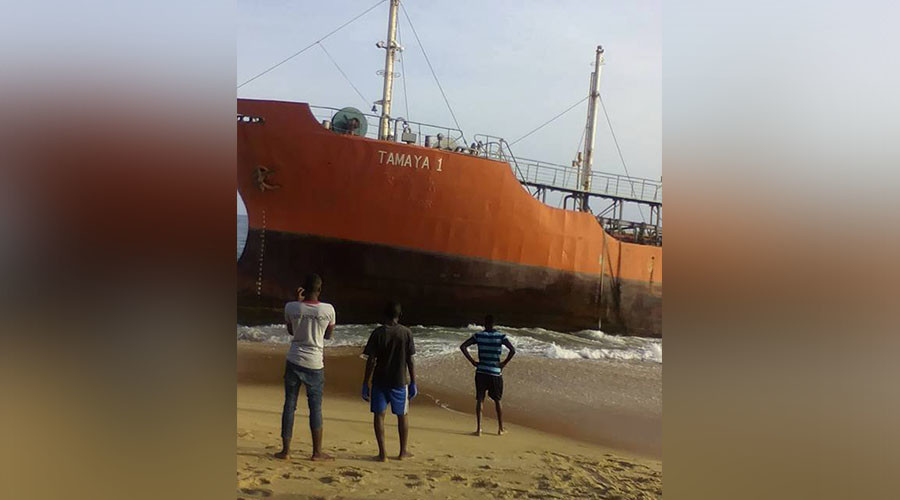 Liberia's coast guard chief, maritime security chief and high ranking government officials have since visited the scene and an investigation is under way.
Officials told residents that the abandoned vessel posed no security threat, according to Farbric Radio.
All communications and other major parts of the ship were removed before authorities arrived to inspect the vessel. There were no recent operational documents on board, just some papers dating between 2009 and 2014.
Armed police officers were stationed at the ship after several arrests were made for looting, though some of the stolen property – including crude oil – has been retrieved, according to a Farbric Radio update.
Theories on the "ghost ship" range from simple abandonment to the more sinister suggestion of piracy.
"Our best bet is that the vessel's owner might have gone broke and had no money to pay crew members; and therefore, the crew abandoned the ship," a source at the National Port Authority (NPA) told the Daily Observer.
The source also said Liberian authorities should be questioned about how the ship entered the country's territorial waters and came so close to Robertsport without their knowledge.

While piracy has witnessed an overall decline on a global scale so far this year, violent attacks have worsened in the seas off West Africa where 44 seafarers have been captured already in 2016, according to the International Maritime Bureau.
There were 20 pirate attacks off the coast of Liberia in 2014, according to World Atlas.
Last year, 12 ghost ships were found off Japan's coastline, some with decaying bodies aboard. The vessels were believed to be fishing boats from North Korea.
Meanwhile, in 2003 a Chinese ship was found drifting off the coast of Western Australia in a case of suspected mutiny.
You can share this story on social media: