Ghost ship: Mystery mummy found on floating yacht may be German adventurer (GRAPHIC PHOTOS)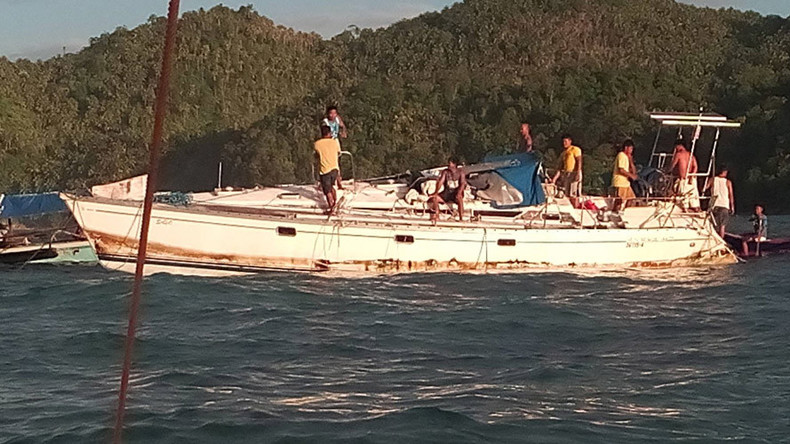 A chance discovery of a floating 'ghost yacht' by Filipino fishermen near Barobo turned up mysterious mummified remains on board.
Authorities are now trying to identify the man found slumped over a table beside the yacht's radio, surrounded by photo albums and tins of food.
Barobo police released images of the mummified remains along with the photographs from the albums on board the ship, which appear to be family pictures belonging to reclusive German adventurer Manfred Fritz Bajorat.
Documents on board show the vessel belongs to Bajorat.
Dry ocean winds, hot temperatures, and salty air helped to preserve the body in a mummified state.
The authorities said it is not yet known how long he has been dead. They noted there were no signs of foul play, believing he died of natural causes.
Bajorat, 59, had been a recluse in recent years with a friend telling Bild that he last heard from him on Facebook one year ago.
Police are trying to re-trace his final voyage and how he came to be floating 40 miles off the Philippines coast.
Bajorat was a keen sailor and had covered over half a million nautical miles.
Images from the yacht show that shortly before Bajorat died, he had looked at certificates he and his wife were awarded in 2008 when they crossed the equator sailing between Singapore and South Africa.
Shortly after receiving the certificates, they separated and she died of cancer two years later.
Bajorat wrote in a post on a sailing website after her death: "Thirty years we've been together on the same path, then the power of the demons was stronger than the will to live. You're gone. May your soul find its peace. Your Manfred."
Hailing from the Ruhr in Western Germany, he reportedly sought the solace of the sea as an escape from the harsh winters of his home.
The mayor of Barobo, the coastal town where the yacht was brought, said one of Bajorat's daughters called to say his family would travel to the Philippines to assist in the investigation.