Students set 'Radio Day' world record by throwing 550 TVs out of the window (VIDEO)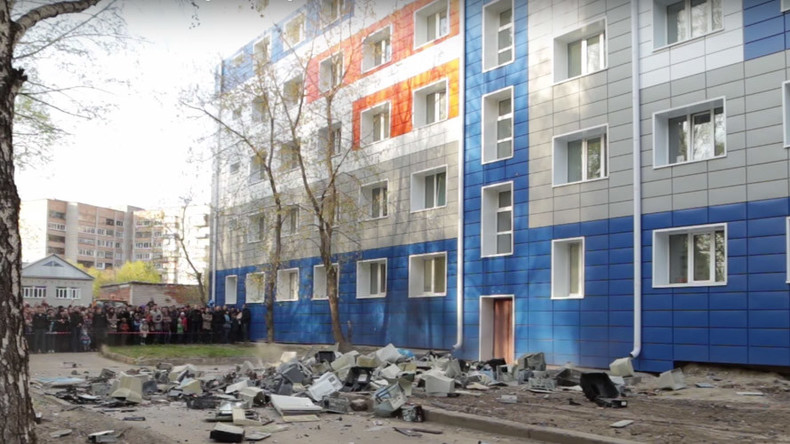 Hundreds of students from Tomsk State University, Russia, marked the "Day of Radio" by throwing old electronic equipment from a ninth-floor window of a dormitory.
The unusual tradition of throwing out electronics started in 1988.
The "out with the old, in with the new" ritual symbolizes the advancement of technology and recognizes the aspirations for technological invention in the future.
READ MORE: No margin for error: Cyclists dice with death on Utah canyon cliff edge (VIDEO)
This year, however, TUSUR students decided to make the most of the occasion by setting a Guinness World Record, throwing out at least 550 electronic items including refrigerators, washing machines, vacuum cleaners and computers.
"Radio Day", a commemoration of the development of radio in Russia, marks the fateful day in 1895 when Alexander Popov first demonstrated his invention to the public.