Drift like a pro: RT's 360 video puts you in the driver's seat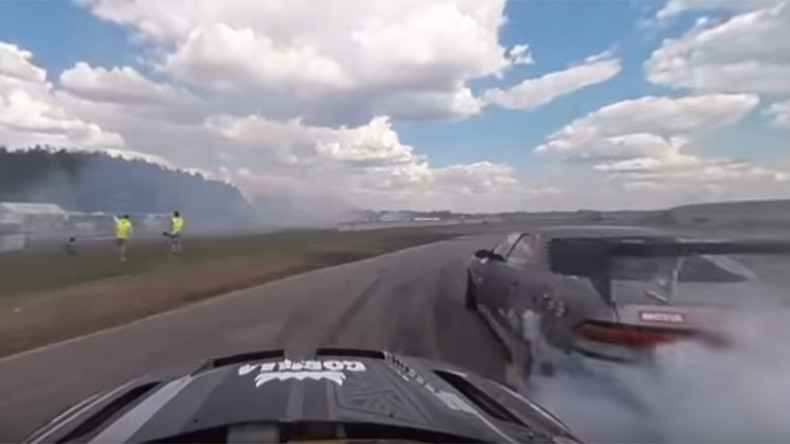 Always dreamt of drifting like a racer, but never dared to? Get a glimpse from inside a race car with this 360 degree panoramic video from the Russian Drift Series 2016.
ADM Raceway in Moscow Region's Myachkovo is hosting the first race days of the Russian Drift Series 2016 championship on May 6 and 7 – the fourth year in a row the opening stage of Russia's most spectacular racing event will be held in there.
Renowned racers from Russia, Ukraine, and Belarus will be competing for the title of best drifter.
Among the participants will be former champions Evgeny Ruzheinikov, Evgeny Satyukov, and Andrey Pesegov from Russia, as well as Aleksey Golovnya from Ukraine.
The outcome will be based on a double elimination system in which a racer is eliminated after two defeats. Since first being adopted in 2015, the format has won over spectators with its visual appeal.
The race is to be held in 6 stages, with races taking place in Moscow, Ryazan and Nizhny Novgorod. The Series will return to Myachkovo in September for the final drifts.