World ice-motorbiking champ dares ride on thawing Lake Baikal… with shaman's help (VIDEO)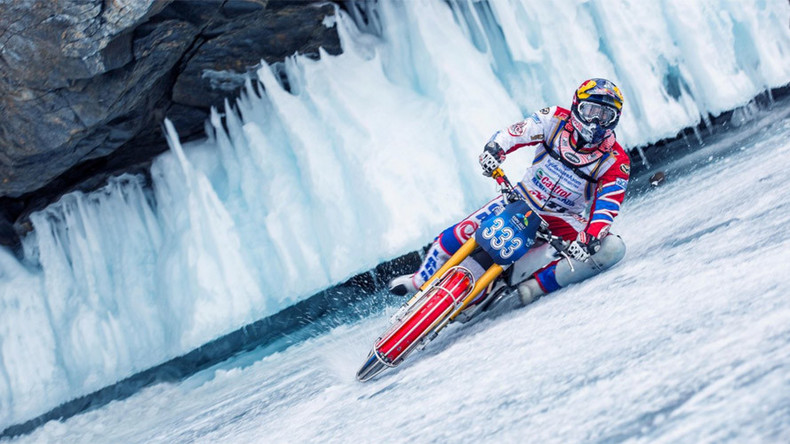 With the help of a local shaman, double World Ice Speedway Champion Daniil Ivanov braved the melting ice of Russia's Baikal to become the first man to perform spectacular ice tricks on the surface of the world's deepest, oldest, and most mysterious lake.
"I've always wanted to hit the big ice, where there are no barriers and sandbags. Here you can go wherever you want. No one has ridden here before me, and it feels special to be a pioneer," said Ivanov, whose journey was funded by Red Bull.

While the ice covering the 1,640-meter deep lake is solid through the frigid Siberian winter, Ivanov arrived in March just as the ice was starting to break up and was unsafe even to walk, let alone perform daring tricks on the rider's custom-made bike. Meanwhile, the weather became temperamental, changing several times a day from thaw-inducing sunshine to storms and heavy snowfall and back.
To ward off misfortune, Ivanov resorted to a local custom. According to animist tradition, anyone stepping onto the lake must ask the local shaman to invoke its spirit and ask for its cooperation – and Ivanov needed Baikal's help more than most.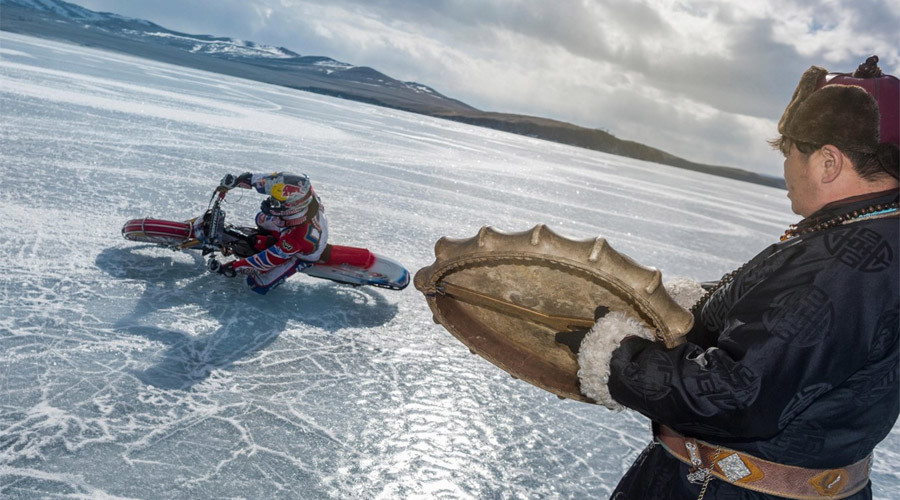 Local shaman Valentin Hagdaev stepped onto the ice at the same time as Ivanov and the two performed contrasting, yet harmonious rituals to assure the rider's safety.

The spectacle provided his film crew with the inspiration for the theme of the shoot, with the film documenting Ivanov's adventure eventually being named Circle of Shaman.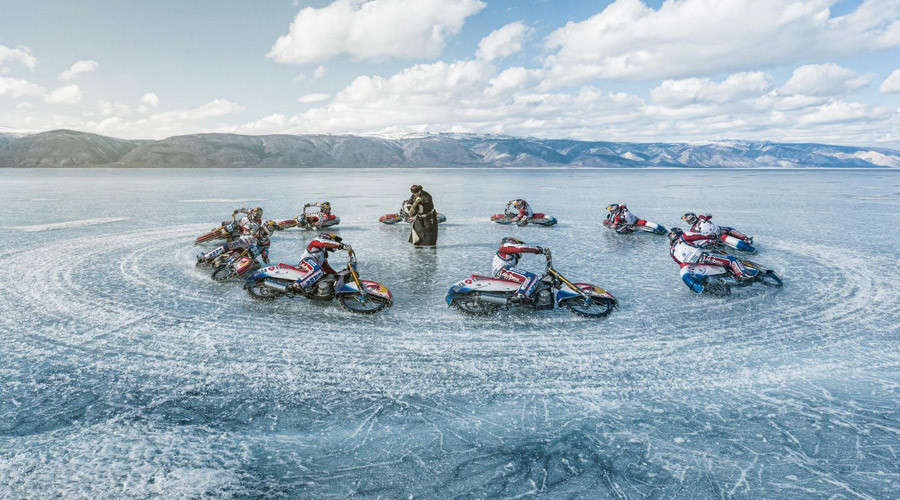 Ivanov said that the five-day shoot presented a bigger challenge than anything on an ice-track.

"Most things I've done here, I've never performed before. I would put on my racing suit before breakfast and I'd only take it off when it was dark. So that meant 12 hours a day in full harness. And I've never covered such long distances on my ice bike without a stop. In five days, I used 70 liters of methanol, which is enough for an entire season of speedway," said Ivanov.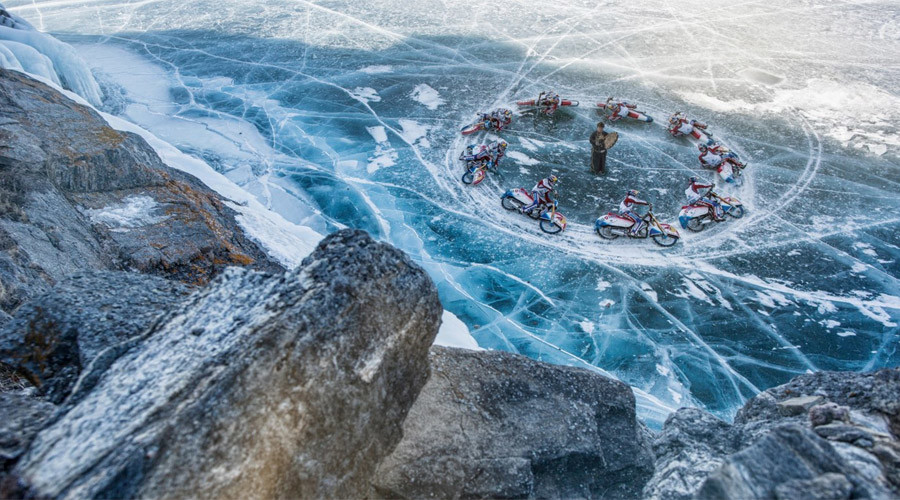 The full film will be released later in the year.