John Kasich stays in presidential race, internet scoffs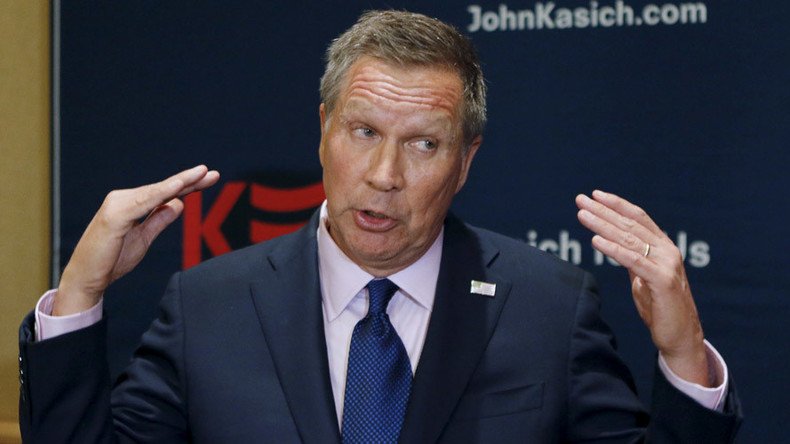 Republican presidential hopeful John Kasich may have lost yet another primary, but he is determined to stay in the race. The internet has met his determination with mockery, however.
Following an overwhelming win by Donald Trump in Tuesday's Indiana primary, Texas Senator Ted Cruz dropped out of the race. Ohio governor Kasich, however, posted a note across a number of his official social media channels explaining "what's next."
Stating that his campaign's strategy "has been and continues to be one that involves winning the nomination at an open convention," Kasich stated that he "will remain in the race unless a candidate reaches 1,237 bound delegates before the Convention."
The internet has reacted to this news with its usual sarcastic delight. One Twitter user compared Kasich's commitment to the race to being like "that party guest who never leaves… and was never invited."
Others noted that Kasich's desire to go to the Republican convention in July may be for a different reason altogether.
In fact, a lot of people think the Ohio governor is in it for the food.
Others felt that the continuing existence in the race of both Kasich and Senator Ted Cruz (R-Texas) was something straight out of Hollywood.
Some, on the other hand, were less subtle with how they felt about Kasich's announcement.
Not long afterward, Cruz announced he was suspending his campaign, leaving Kasich as Trump's only rival for the Republican presidential nomination – though he has fewer than 200 pledged delegates. As the saying goes, "It's not over 'till the fat lady sings."
You can share this story on social media: