'Bad bear!': Firefighters coax cheeky cub away from apartment fridge (VIDEO)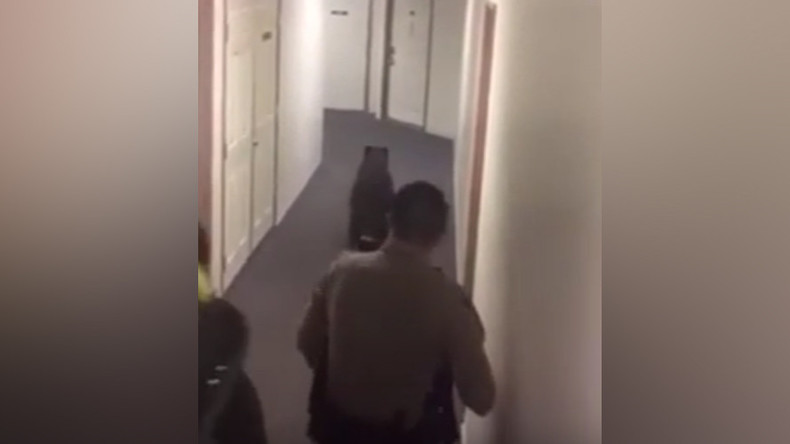 Deciding to have a late-night snack, a baby bear was found rummaging inside a fridge by a Colorado apartment resident.
The hungry – or perhaps just curious – bear somehow made its way to the second floor of the apartment block, according to the Colorado Fire Department, and was filmed being coaxed out of the building.
The group of firefighters dressed head-to-toe in protective gear are seen gathering around the front door of the apartment as the bear edges out.
In seconds, the bear decides to make a run for it and is chased down the corridor, with one man shouting, "Go on!"
In a Facebook post, fire officials confirmed that no men or bears were harmed in the incident, but warned locals to make sure garbage and pet food are routinely cleared away so as not to attract the animals.
"The crew, with the assistance of Eagle County Sheriff's deputies, were able to chase off a small bear who had been rummaging through the refrigerator," they said.
"The apartment's resident locked himself in his bedroom until the bruin could be encouraged to vacate the premises. No injuries (to humans or bear) were reported."