Shocked Bob Marley fans vent fury at 'blackface' Snapchat filter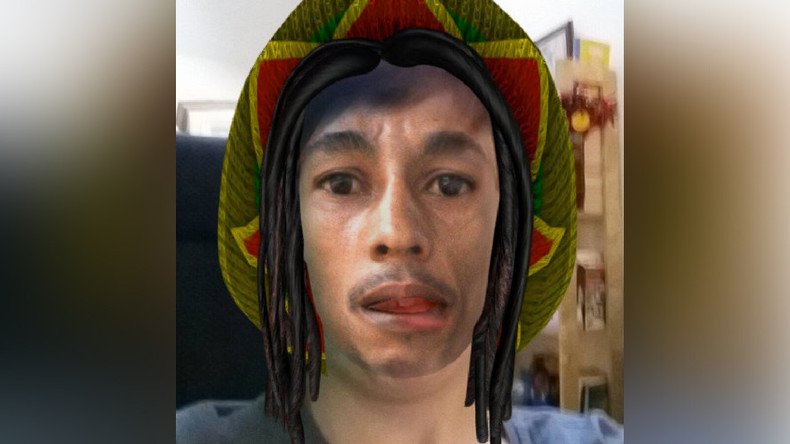 Snapchat's Bob Marley filter celebrating 420 was lambasted across social media for being racist, as well as reductive of the reggae artist's life and work.
The company's efforts to gain traction on the cannabis culture scene went up in smoke when it launched a filter allowing users to overlay their own face with that of the reggae legend, including his signature Rastafarian dreadlocks.
The image of Marley - capitalist critic and Pan-African advocate - has been used both officially and unofficially to promote products such as Mellow Mood Berry Soda, Hemp Body Wash and $80 sweat pants.
While Snapchat's smoking holiday filter has been given the thumbs up by Marley's estate, fans of the musician on Twitter don't seem to be feeling the positive vibration.
The filter has been compared to 'blackface' and described as 'disrespectful' to his life's work.
In a statement, Snapchat defended the odd tribute, telling Forbes that the filter "gives people a new way to share their appreciation for Bob Marley and his music."
"Millions of Snapchatters have enjoyed Bob Marley's music, and we respect his life and achievements."
You can share this story on social media: