Jamaica smokes world stock markets in 2015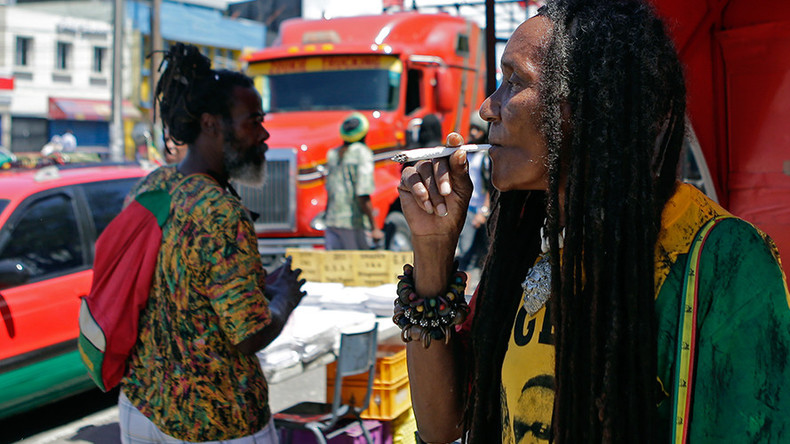 To many Jamaica conjures thoughts of beautiful beaches and Bob Marley. Who would have guessed the Caribbean island boasted the best performing stock market last year?
At the time, when the Dow Jones Industrial Average dropped about one percent and the Euro Stoxx 50 lost six percent in dollar terms, the Jamaican Stock Exchange skyrocketed more than 80 percent in 2015. This is the best results among 92 markets tracked by Bloomberg.
"I'm really impressed with what they've done to attract capital to the market," Carl Bennett, a vice president of investor relations at Bank of New York Mellon told Bloomberg. He also acknowledged the new measures to tackle insider trading and market manipulation.
A number of companies demonstrated good financial results. In particular, Caribbean Cement saw a 969 percent increase in profit. Modeling agency and marketing company Pulse Investments saw a 557 percent growth in its share price and will pay dividends for the first time since 1994. As of the end of November, 23 companies saw their value double in 2015.
Many Western companies are looking at investing in Jamaica. Heineken has bought local brewer Desnoes & Geddes that saw a 500 percent rise in its shares.
The Jamaican government has plans to divest state-owned companies and plants through IPOs. According to Finance Minister Peter Phillips, the Petroleum Corporation of Jamaica and power generation and electricity distribution companies are candidates for privatization.
Jamaica's market capitalization is only $5.3 billion, compared to $5.23 trillion of the Dow Jones.
You can share this story on social media: