Troubled waters & no bridge: Drone shoots gaping chasm after Kumamoto quake (VIDEO)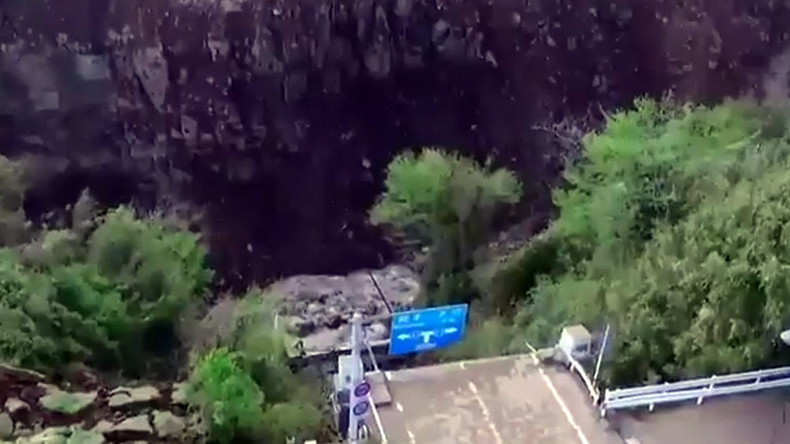 A stunning YouTube video shows a nearly 80-meter deep gorge, over which the Great Aso Bridge spanned until it collapsed into the river during the recent Kumamoto earthquakes.
The 200-meter road bridge located in the caldera of Mount Aso in Kumamoto Prefecture tumbled into the Kurokawa River during a devastating 7.1-magnitude earthquake on April 16.
The road bridge, opened in 1971, now lies in complete ruins.
"Aso-ohahi (The great Aso Bridge) has disappeared," a man working in the village near the bridge told the Asahi Shimbun newspaper on Saturday.
Dozens of people are still feared trapped under rubble in southern Japan, as the death toll from two earthquakes climbed to 42, with more than 1,000 injured. The search for survivors is ongoing, while 90,000 people have been evacuated from their homes to safer locations.