Japanese city blanketed in 'mysterious foam' after deadly earthquakes (PHOTOS, VIDEO)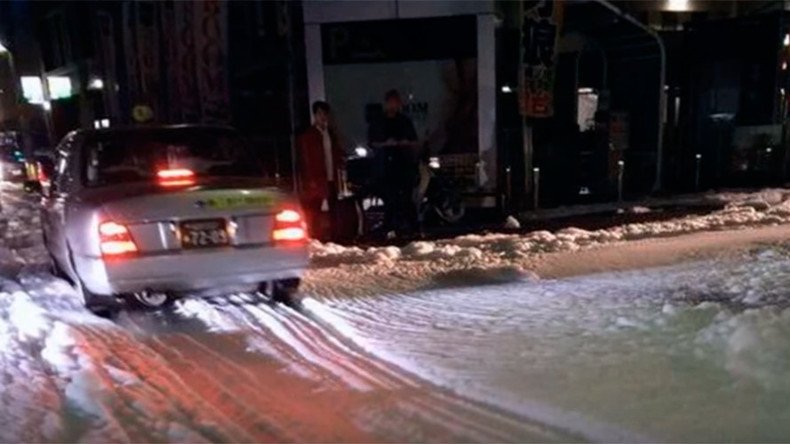 The streets of a southern Japanese city became blanketed in foam after a devastating earthquake, close to its epicenter in Kumamoto, leaving residents baffled by the phenomenon which the authorities, busy with the disaster's aftermath, found no time to explain.
The froth appeared shortly after disastrous tremors from a 7.3 magnitude quake shook the city of Fukuoka on Friday. Twitter users posted photos of the snow-like foam sheet and wondered what caused it.
The unexplained phenomenon affected the downtown Tenjin and Imaizumi areas of Fukuoka, according to reports.
Some speculated that it may be the result of a burst underground pipe caused by the earthquake. Others suggested it could have been common firefighting foam, although no fire trucks could be seen anywhere in the photos.
One witness however believes he has solved the mystery… claiming it was caused by a burst fire sprinkler in front of a friend's store.
READ MORE: Over 40 killed, 90,000 evacuated as Japan hit by 2 powerful quakes & devastating landslides (PHOTOS)
The death toll from Japan's two earthquakes has reached over 40 while 90,000 people have been evacuated from their homes.
Over 200 aftershocks have hit Japan following the initial Thursday tremor of 6.5-magnitude, which hit the city of Kumamoto on the island of Kyushu.
You can share this story on social media: